Raise Awareness
Spanish Parkinson's Program Builds Bonds Through Food and Tango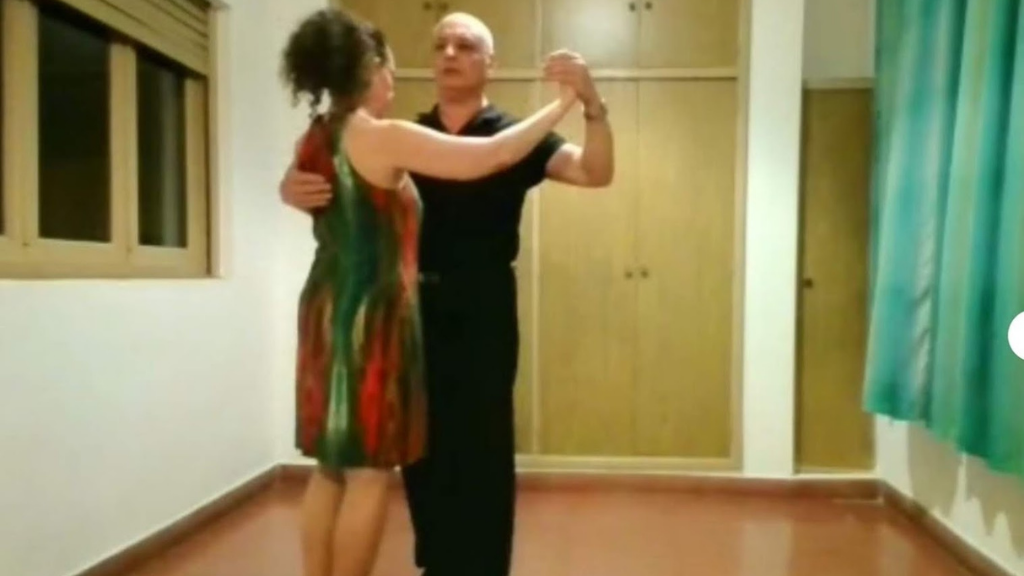 For Debbie Polisky, bilingual nutritionist and wellness consultant, the recipe for successful Parkinson's disease (PD) management is food, fun and fitness with a healthy dash of mindfulness.
Together with Barrow Neurological Institute, a Parkinson's Foundation Center of Excellence, Debbie was awarded a 2021 Parkinson's Foundation community grant to bring nutrition, mindfulness and lessons in Argentine Tango to Spanish-speaking people with PD in Phoenix, AZ in a safe, virtual environment.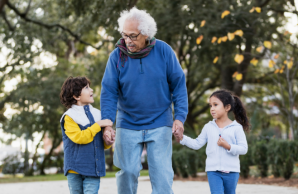 The program, ¡Únete a la fiesta de TU autocuidado!, is a 12 month virtual Spanish-language series that provides Hispanic people with PD and their care partners with a safe community to express themselves weekly in ways that feel culturally familiar and reassuring. In 2022, two live events have been added (with COVID protocol) at two parks, in February and April, where participants dress up (as if going to a party), socialize and share several activities related to the program, including games related to mindfulness, nutrition (food bingo and food label reading) and Argentine Tango.
The use of Argentine Tango is a relatively new tool for engaging the PD community. Research has proven that it facilitates improvement of gait, tremors, flexibility, socialization, musicality and self-confidence for people with PD. Decreases in stress and anxiety and even better sleep outcomes have been reported.
"I started to learn Argentine Tango in 2019, in Argentina, when I visited my parents. My intensive Argentina Tango studies led me to professors who were experts in tango therapy and the use of social tango (vs. ballroom choreography) for health," said Debbie.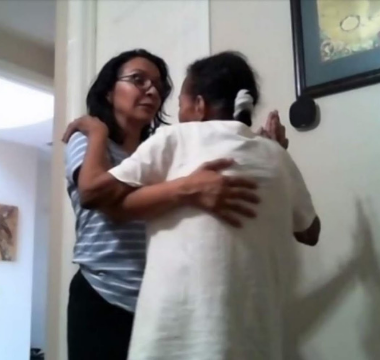 The program starts with a "Positive Mindset Message" breath and movement practice and an Argentine Tango lesson, followed by a demonstration in preparing a simple, healthy recipe and a 'cheers' with a healthy drink.
Participants are encouraged to dress as if they were going to a party to contribute to the festive virtual atmosphere. "Hispanic people are used to socializing and place high importance on hugs, love, music, dance and food," said Debbie. "When PD participants can share and realize they are not alone, both mind and body improve. Further, Argentine Tango creates a sense of feeling safe and loved in a tango embrace."
There is a strong social media component as well, which is ongoing and connects participants daily. "We have created a close-knit virtual community, with 24/7 resources available to the PD participant and their care partner throughout the whole year," said Debbie. "Participants inspire each other, share their daily stories, meals, exercises, thoughts and emotions, family photos, happy and sad moments, etc. That has made a real difference in their lives."
Fostering strong social connections to combat the isolation and depression experienced by many people in response to the COVID-19 pandemic is central to the program's goals. "The events of the last two years have increased levels of isolation, anxiety, depression, stress, and created reduced access to medical care and loss of self in the PD community," said Debbie. "So much fear and negativity have been feeding our world. I wanted to use positivity and socialization to combat these issues, and to reach diverse PD communities."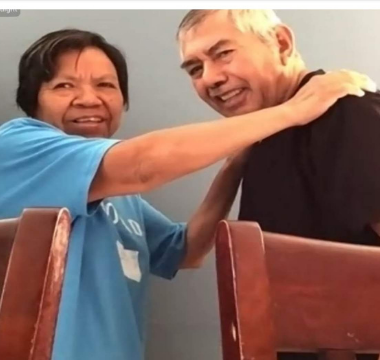 Debbie further drew inspiration from her late grandfather's long journey with PD (he lived until 92) and her multicultural upbringing. "As a bilingual healthcare professional raised in Argentine-American culture, I was able to pull together both of my parent's influences," said Debbie. "My American Mom instilled in me a love of cooking, music and dance. My Argentine Dad was a cardiologist and a strong believer in stress management. Combining both science and creativity in this engaging program, and educating through entertainment, helps the PD participants make long-term lifestyle changes."
"I feel this program has allowed us to live longer," a program participant said. Another said, "Daily advice allows us to reflect and be conscious of our lifestyle actions. It allows us to express ourselves freely."
Debbie is thankful for the Foundation's community grant support. "The Parkinson's Foundation has allowed for a very positive impact on participants; they join in even when they are feeling sad or worried," said Debbie. "I want to thank the Foundation's supporters for giving us a chance to share this program."
Learn more about health and wellness programs virtually and in your area through your Parkinson's Foundation chapter. For more Spanish-language resources, visit Parkinson.org/Espanol.