Raise Awareness
10 Ways to Start a PD Conversation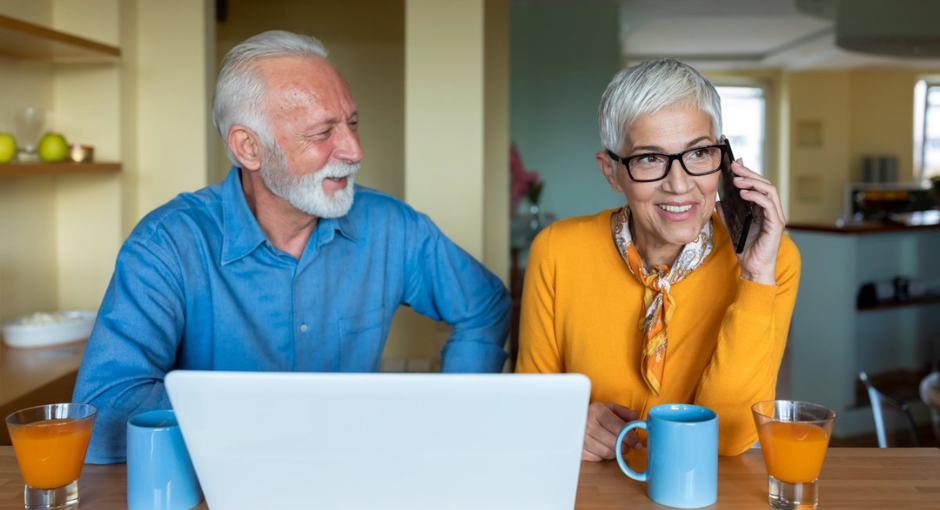 While the Parkinson's Foundation is here for you year-round, every April we find new ways to engage our Parkinson's community near and far to help us raise awareness during Parkinson's Awareness Month.
This month, we challenge you to help us #StartAConversation about Parkinson's disease (PD). The more you talk about PD with your family and friends, the more awareness we can raise about making life better for people with PD by improving care and advancing research toward a cure.
Here are 10 ways you can help us spread PD awareness and start the conversation:
Take the Pledge to Start a Conversation to raise awareness about PD. It's quick and easy! Then encourage others to do the same.
Write a Letter to the Editor. Educate your community about Parkinson's through your local newspaper and inspire others to get involved. Want some talking points? Use our Parkinson's Awareness Month letter to the editor template.
Tell Your Story. While Parkinson.org provides millions of people with vital information each year, sometimes the most life-changing advice comes from you, our readers. Share your Parkinson's story and you just may inspire someone.
Find us on Facebook and Twitter. Follow us all month for new articles, podcasts and resources created specifically for Parkinson's Awareness Month. Tell us how you #StartAConversation this month on Facebook and Twitter.
Host a Do-It-Yourself Fundraiser. Start the conversation among your own social group. Host an event — from a brunch to a hike — where all proceeds help make life better for people with Parkinson's. We'll help you every step of the way!
Advocate with Us. We're looking for people in the PD community to champion our mission. Join us in advocating for research, addressing women's-specific needs relating to PD and helping legislate change.
Walk for Parkinson's. This year, we are hosting a record 39 Moving Day events across the nation. Move with us and join the conversation. Find your nearest walk today.
Start a Support Group. Leslie Peters and her husband couldn't find a support group for people with young-onset PD that fit their needs. She now manages a support group that meets over dinner. Start a support group that works for you. Read our Support Group Guide.
Try a New Class. Strengthen your PD community through our local networks. The Parkinson's Foundation provides people with PD and caregivers access to local exercise classes and education programs. Call our Helpline at 1-800-4PD-INFO (473-4636) to find your next class.
Call our Helpline at 1-800-4PD-INFO (473-4636). Start a conversation with one of our Parkinson's Information Specialists. The Helpline is here to support you in any way. You can also email the Helpline at Helpline@Parkinson.org.
These 10 tips are just the beginning. Find a new, exciting way to #StartAConversation at Parkinson.org/Awareness.