Raise Awareness
15 Practical Ways to Plan for Parkinson's From Home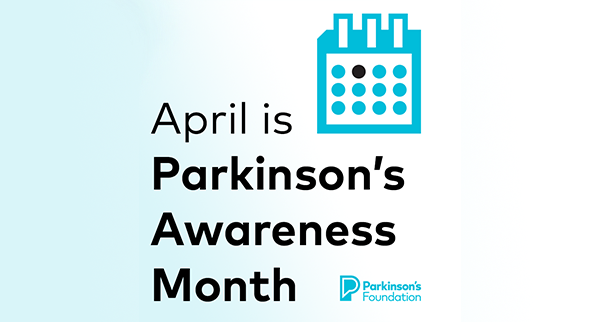 As the coronavirus pandemic evolves, we stay committed to providing you with the latest updates and ways you can stay engaged with the Parkinson's community. Even though COVID-19 plays a role in our daily lives this month, April is still Parkinson's Awareness Month and the Parkinson's Foundation remains dedicated to bringing light to the prevalence of Parkinson's.
This year we want to help you plan for Parkinson's disease (PD). Print our #Plan4PD calendar that features daily tips you can follow along with a family member or friend from home.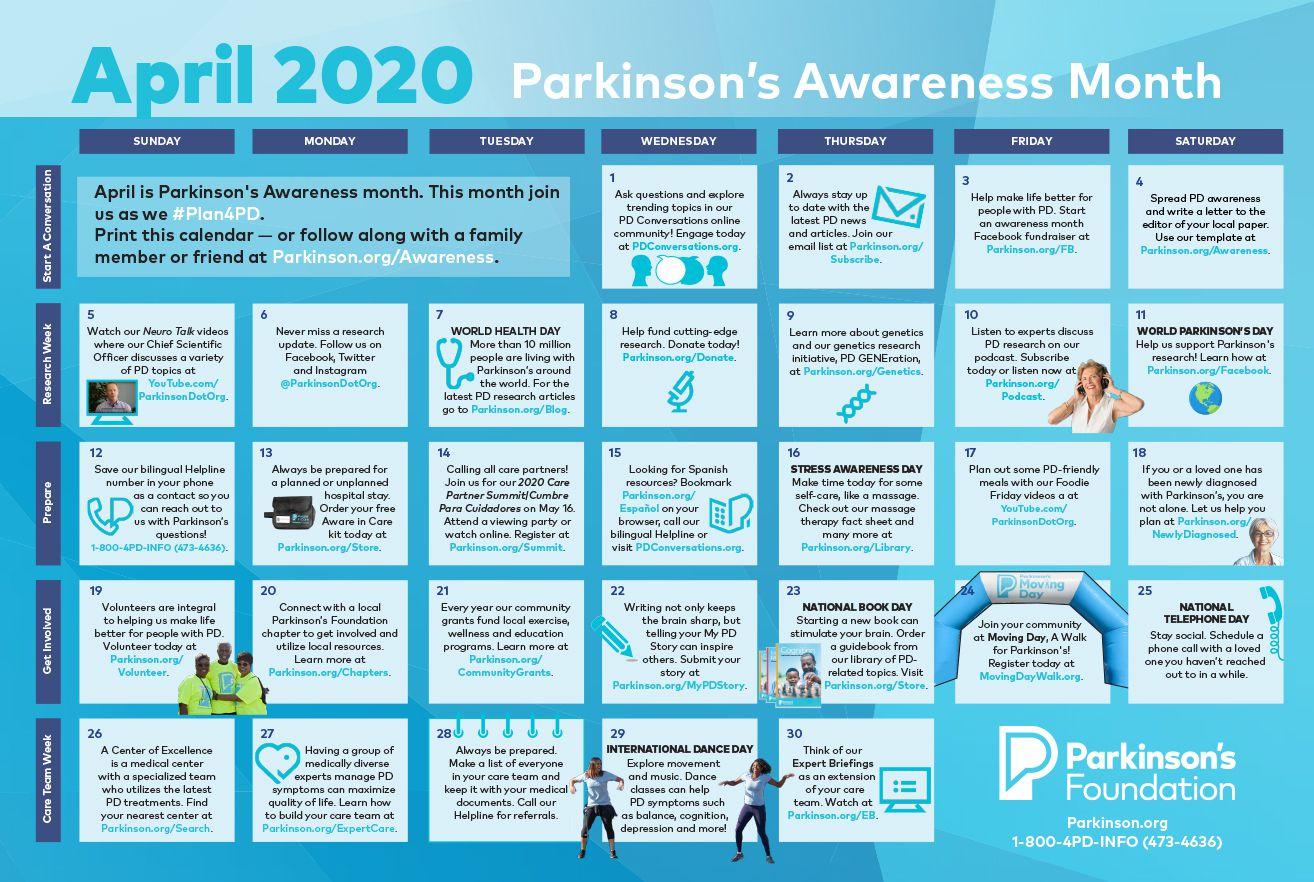 For Parkinson's Awareness Month here are 15 practical ways you can #Plan4PD from home:
Start a Conversation
Find an online community and a brief escape from isolation through PD Conversations, an online community where you can ask questions and explore trending topics! 
Help make life better for people with PD. Start an awareness month Facebook fundraiser.
Spread PD awareness with a letter to the editor of your local paper. Use our template.
Research
Prepare
Save our bilingual Helpline number in your phone as a contact so you can reach out to us with PD questions! 1-800-4PD-INFO (473-4636).
Always be prepared for a planned or unplanned hospital stay. Order your free Aware in Care kit.
Have your Medical Alert Card handy. Always keep it with you. Print one here.
Take a medications inventory. Try to secure a 90-day supply of medications and reorder any that are running low. Next, write all your medications down (not just PD medications). Use our customizable medication schedule.
Get Involved
Calling all care partners! Taking place May 16, our 2020 Care Partner Summit|Cumbre Para Cuidadores is going virtual.   
Stay social. Schedule standing phone calls with loved ones, especially while quarantined. It's also a great time to call or Facetime a loved one or friend you haven't reached out to in a while.
Check in with your local Parkinson's Foundation chapter to learn more about virtual events and how to get involved. 
Join us for the first-ever Moving Day – Virtual Walk taking place May 9! Move from home and engage with the PD community. Register today.
We are devoted to the health and wellbeing of the PD community. For our latest information on the coronavirus and Parkinson's visit Parkinson.org/Coronavirus.