Raise Awareness
Congress Introduces the National Plan to End Parkinson's Act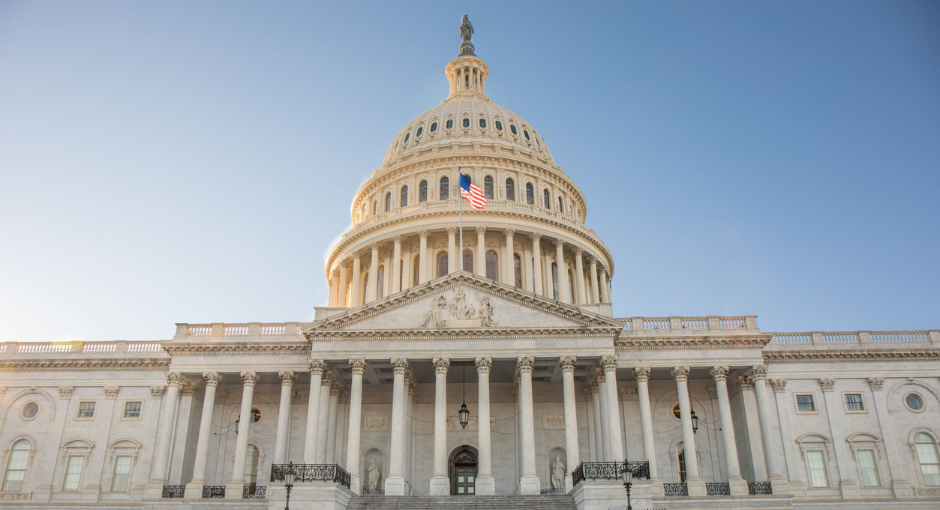 On September 22, the Parkinson's community came together for a National Day of Action to request members of Congress co-sponsor The National Plan to End Parkinson's Act. The legislation has been introduced in the House of Representatives and the Senate, so now is the time to have all of your members of Congress sign on to support the bill so it will pass this session!
Find our if your state's Senator and Representative co-sponsored the bill:
Your senators and representatives need to hear from members of the Parkinson's community about why we need a focused, national strategy to prevent Parkinson's, find a cure, and ensure those living with the disease can access care.
Specifically, we encourage members of the Parkinson's community in the U.S. to Call Your Members of Congress.
Call Congress directly from your phone by looking up your senators' and representatives' office numbers online or by calling the U.S. Capitol Hill switchboard at 202-224-3121 and asking to be connected to their offices.
Telling Your Story: An easy step-by-step guide
Members of Congress and their staff want to know what is important to you and how to best represent you. Your representative and senators need to learn about what it is like living with Parkinson's — or loving or knowing someone with Parkinson's — so they can understand why it is important to support The National Plan to End Parkinson's Act. 
Here is an easy way to help you tell your story to members of Congress and their staff:
Hello, my name is ____________________, and I live in _____________.
I would like to ask you to support The National Plan to End Parkinson's Act (H.R. 8585/S. 4851), and I'd like to start off by telling you why it's important and so personal to me, if that's okay with you and you have the time. 
I was diagnosed/My loved one was diagnosed with Parkinson's disease in _____. Here is a little bit of information about the impact Parkinson's has had on my/their life: 

Impact at work
Impact at home with daily tasks
Impact on family and friends
Impact on finances
Impact on other areas of life that you wish to share 

There is no way to slow, stop, or reverse Parkinson's from progressing.
There is also no way to prevent Parkinson's, and there is no cure for the disease.
Parkinson's is the fastest-growing brain disease in the world, and more than a million people in the U.S. have Parkinson's. 
I'd like to ask you to support The National Plan to End Parkinson's Act (H.R. 8585/S. 4851) so that the government and private sector can come together to end this disease. This is a bipartisan bill, and it comes at no cost. Supporting this bill is important to me and to others in our area and across the United States.
I hope you will help contribute to a cure by co-sponsoring this legislation. 
On July 28, 2022, the U.S. House of Representatives introduced the first-ever legislation solely devoted to ending Parkinson's disease (PD). This is a historic moment for the Parkinson's community!
The National Plan to End Parkinson's Act will, for the first time, unite the federal government and private enterprise in a mission to prevent and cure Parkinson's, alleviate financial and health burdens on American families, and ensure those living with the disease have access to the care they need.
This bipartisan legislation is led by Representative Paul Tonko (D-NY) and Representative Gus Bilirakis (R-FL). The Parkinson's community is thankful for their leadership.
Now what?
This bill will go through the traditional congressional process and will need to be voted on by the House. A Senate's companion bill will be introduced in the coming weeks, because it is standard congressional procedure for both chambers of Congress to pass the bill before it can go to the President for signature.
Why a national plan and why now?
Parkinson's is a disease that requires a national effort to cure and prevent. Parkinson's costs the U.S. $52 billion every year, half of which is shouldered by the federal government, and that annual cost is expected to grow to $80 billion by the year 2037.
A national plan to end Parkinson's has the potential to:
Dramatically increase federal research funding
Develop more effective pathways for treatments and cures
Improve early diagnosis
Spark new and improved models for patient care
Create standards and measures to prevent Parkinson's disease
Address health disparities in diagnosis, treatment and clinical trial participation
Enhance public awareness of the disease
The public-private advisory council created as part of this legislation will report every year to Congress on their progress and impact in ending Parkinson's. This is the kind of forward-looking strategy and responsible accountability the Parkinson's community needs and deserves.
The Parkinson's Foundation is a member of the Unified Parkinson's Advocacy Council (UPAC), a collection of nearly 30 Parkinson's organizations that come together to help shape federal and state public policy in ways that support the Parkinson's community. There will be many opportunities for all of us to engage our Members of Congress on this legislation and have conversations about the bill and its intended impact, and we will begin to communicate those opportunities in the coming weeks.
Content provided by The Michael J. Fox Foundation
We will update this blog and our social media channels as the legislation advances through Congress, so stay tuned! Follow us on Facebook, Instagram and Twitter.