Parkinson's Foundation Announces New Appointments to Board of Directors and People with Parkinson's Advisory Council
NEW YORK & MIAMI (July 11, 2023) — The Parkinson's Foundation announces the appointment of two new members to its board of directors and six new members to its People with Parkinson's Advisory Council. With a wide range of personal and professional backgrounds, the new appointees bring unique experiences that, as leaders of and liaisons to the Parkinson's disease (PD) community, will help achieve the Foundation's mission of improving the lives of those affected by the disease.
Parkinson's Foundation President and CEO John L. Lehr said: "The Parkinson's Foundation believes that serving our community begins with listening to its members, and the wisdom and counsel of our generous, newest board of directors and People with Parkinson's Advisory Council appointees will help amplify priorities that matter most."
The Foundation's new appointments to its board of directors include Veera Rastogi and Steve Newton, both of whom previously served on the Foundation's People with Parkinson's Advisory Council. Rastogi and Newton have robust track records of leadership in the healthcare sector that will be instrumental in supporting the Foundation's mission of making life better for people with PD.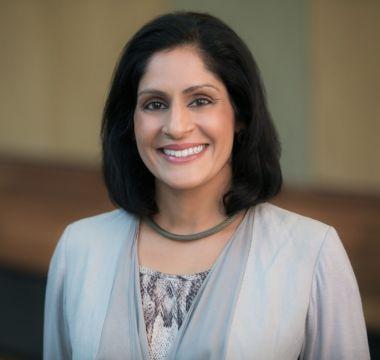 "I am inspired by the commitment of members of the board, past and present, who understand the critical need for the advancement of health equity, groundbreaking research, education and support for those impacted by Parkinson's disease," said Rastogi. "I look forward to adding my contributions to create lasting systemic changes that will improve quality of life for all."
Based in Skillman, New Jersey, Rastogi is a senior executive and lawyer at Johnson & Johnson. After both her late parents were diagnosed with PD, Rastogi supported them as a care partner. Newton is the EVP and chief delivery system operations officer for Baylor Scott & White. When diagnosed with PD in 2017, he began advocating in support of PD awareness, research and fundraising efforts. Residing in Fort Worth, Texas, Newton now serves as a board member for the Parkinson's Foundation South Central chapter.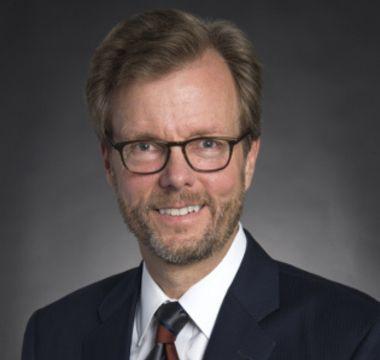 Newton said: "I am humbled and excited to step into this important role alongside the very talented, devoted group of experienced professionals who oversee the Foundation's mission as we unite against Parkinson's disease."
The People with Parkinson's Advisory Council consists of people with PD and care partners and was established to ensure that the perspectives of people living with PD are included across all Foundation programs and priorities. The council's six newest members include:
Kathleen "Kathy" Blake, MD, MPH (Santa Fe, New Mexico)
Elva Brown (San Antonio, Texas)
Mark Milow (Surprise, Arizona)
John Poma, JD, MBA (Glen Allen, Virginia)
Ken Thurman, PhD (West Berlin, New Jersey)
Carla Velastegui (Burlington, Ontario)
In addition to the six new members, the council has appointed Mark Kelm of Golden Valley, Minnesota, as chair of the council and Vikas Chinnan of San Carlos, CA, as vice chair. Members each typically serve a term of up to three years on the council.
For a complete list of Parkinson's Foundation Board of Directors, visit Parkinson.org/Board. The People with Parkinson's Advisory Council guides the Foundation's priorities, identifies unmet needs, provides input on programs and serves as liaisons to the community. To learn more, please visit Parkinson.org/PPAC.
###
About the Parkinson's Foundation
The Parkinson's Foundation makes life better for people with Parkinson's disease by improving care and advancing research toward a cure. In everything we do, we build on the energy, experience and passion of our global Parkinson's community. Since 1957, the Parkinson's Foundation has invested more than $425 million in Parkinson's research and clinical care. Connect with us on Parkinson.org, Facebook, Twitter, Instagram or call 1-800-4PD-INFO (1-800-473-4636).
About Parkinson's Disease
Affecting an estimated one million Americans, Parkinson's disease is the second-most common neurodegenerative disease after Alzheimer's and is the 14th-leading cause of death in the U.S. It is associated with a progressive loss of motor control (e.g., shaking or tremor at rest and lack of facial expression), as well as non-motor symptoms (e.g., depression and anxiety). There is no cure for Parkinson's and nearly 90,000 new cases are diagnosed each year in the U.S.