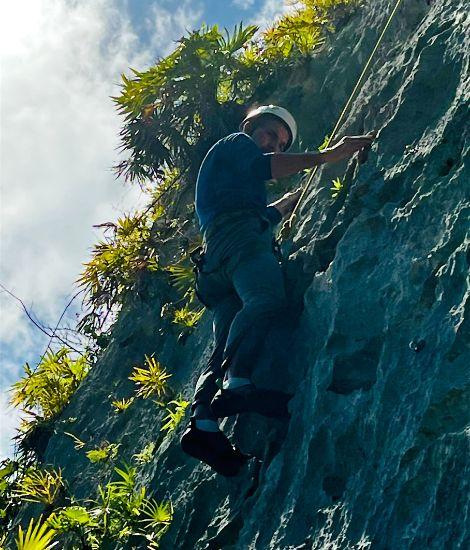 People with PD
Marco Masoni
After I was officially inducted into the Parkinson's disease (PD) community through my diagnosis in 2017, I learned to be an optimist. At first it didn't come easy to me, but the more I recognized how important it is to keep a positive mindset about your ability to ride the rollercoaster of PD, the more I applied myself to working out my "optimism muscles."
Lately, I've been exercising optimism to dispel nagging doubts about taking on my biggest post-diagnosis challenge yet: climbing Mount Kilimanjaro and making a documentary about the adventure, while raising funds as a Parkinson's Champion. Every day I visualize myself on the peak of Kilimanjaro — tired, but with a blissful grin on my face, ready to descend and celebrate by sipping a Dee's Pilsner beer at the bottom.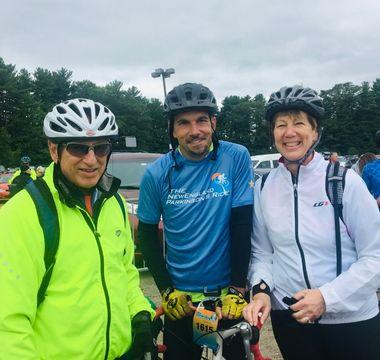 I am also optimistic about what AI (artificial intelligence) can do for diseases like Parkinson's. I decided to ask the popular AI chat tool ChatGPT to interview me by providing it with the following prompt: "I was diagnosed with Parkinson's at age 49 in 2017 and I'm going to make a documentary about my preparation and attempt to climb Mount Kilimanjaro this summer. Ask me some interview questions."
What follows is a condensed version of this interview. Each question was generated by the AI wizardry of ChatGPT, but the answers are 100% human, produced by me.
What kind of mental preparation have you undergone to attempt this climb?
I try to redirect any negative thoughts about failure into positive affirmations that I can do this and I will do this.
How do you plan on managing your Parkinson's symptoms during the climb?
As anyone living with Parkinson's or who cares for someone with Parkinson's knows, symptom management is the name of the game. One of the things I need to be ready for on the climb is the cold — my body doesn't handle it well anymore. Once I start shivering it can become uncontrollable, so I will bring a battery-operated heated vest to keep my core warm.
What message do you hope to send to others who may be living with Parkinson's or other chronic illnesses?
Keep challenging yourself to do something that pushes you outside of your comfort zone, even if just a little bit. It doesn't need to be climbing Mount Kilimanjaro. It could be something like walking up and down your driveway, joining a boxing class or reaching out to a friend you haven't talked to in a long time.
What impact do you hope this documentary will have on the Parkinson's community?
I hope this documentary will help people with Parkinson's challenge themselves to keep moving and enjoying life as much as they can. I also hope that people will see how much more they can accomplish by surrounding themselves with a supportive community. This is not always easy to do, but there are resources out there that can help you!
Learn more about Marco's climb at his website: Parkimanjaro.
More Stories
from the Parkinson's community