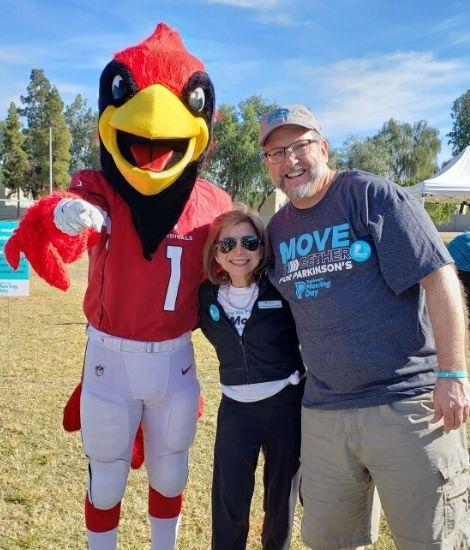 Family Members
Karen Weiss-Fisher, MD
"No one knew what to do," said Karen Weiss-Fisher, MD, recalling her father's Parkinson's disease (PD) diagnosis in 1990. Dr. Weiss-Fisher and her mother, who would eventually be her father's primary care partner, were at a loss as to how to help him manage the disease. Their lives were about to change, and they did not have the tools to deal with the challenges ahead.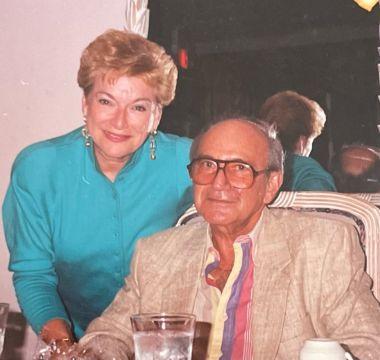 "My parents did not have community support," said Dr. Weiss-Fisher. "My father was a fully-functioning, active and engaging dentist, approaching his retirement, which among other activities, included playing golf four days a week. His passion for golf was evident to all who knew him, as he had been a referee for the Ryder's Cup in Palm Beach Gardens, Florida in 1983. Unfortunately, he physically deteriorated over the ensuing 13 years until he was unable to walk and was confined to a wheelchair. Disappointed and frustrated, he finally acquiesced and learned to enjoy golf by watching the PGA when televised."
The uneasy and helpless feeling from her father's diagnosis stayed with Dr. Weiss-Fisher. Several years after her father passed away, she learned about the Parkinson's Foundation from a friend who shared a post on social media about Moving Day, A Walk for Parkinson's. She reached out for more information and connected with the Foundation. With her personal experience caring for her dad, and her professional experience as a physician, Dr. Weiss-Fisher decided to volunteer her time to help others live a better life with PD than her dad. She became the first President of the Foundation's Southwest Chapter, which included participating in Moving Day Phoenix and Parkinson's Revolution.
 "I know my parents would have benefitted from today's Parkinson's community. I think the public is fearful of neurodegenerative disease primarily because of its unpredictable course. Today, thanks to organizations like the Parkinson's Foundation, there are more resources that offer better methods to navigate the affects and symptoms of this degenerative disease."
Recently, Dr. Weiss-Fisher expanded her support when she and her husband made a generous gift to the Reach Further campaign, our four-year fundraising initiative to invest an additional $30 million to accelerate progress on Parkinson's disease research, improve care and treatments and increase access to quality of life programs.
"I am enthusiastic and passionate about the Reach Further campaign" she said. "The campaign's dedication to advancing treatment, especially through the Foundation's genetics initiative, PD GENEration: Mapping the Future of Parkinson's Disease, provides new knowledge that is on the cutting edge of medicine. We are learning more every day about genetics and its role in the expression of Parkinson's disease. I am optimistic that clinical trials will lead to new treatments and, one day, a cure."
Dr. Weiss-Fisher supports the Parkinson's Foundation and hopes to encourage others to join her in supporting this important work. She is grateful people with PD today can find support through the Foundation's Centers of Excellence, Helpline, online resources and more.
"Resources like the Foundation's Hospital Safety Guide would have alleviated many of the difficulties my parents encountered as they navigated my dad's increasing medical care needs and confusing hospitalizations," she said. "The Parkinson's Foundation mission to improve the lives of people with Parkinson's, their care partners and the whole Parkinson's community is inspiring and important. The Foundation and the Reach Further campaign continue to advancing care and research, bringing us closer to a cure."
Join us to Reach Further to make life better for people with Parkinson's at Parkinson.org/Reach.
More Stories
from the Parkinson's community