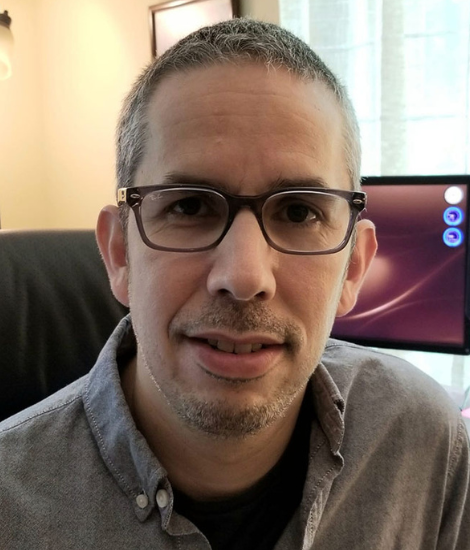 Researchers
Juan Mena-Segovia, PhD, MD
Midbrain Region May Play Underappreciated Role in Parkinson's
Juan Mena-Segovia, MD, PhD, of Rutgers University received a Parkinson's Foundation George G. Kaufman Impact Award to study the involvement of a specific brain region called the pedunculopontine nucleus (PPN). This area of the brain has a likely, although unclear, role in gait control, in Parkinson's disease (PD). This may open new avenues for novel therapeutic approaches during a critical period early in the disease.
Brain areas that control movement undergo a series of changes in Parkinson's that are not fully understood. It is well known that damage in brain neurons (nerve cells) that produce the chemical dopamine occurs in Parkinson's. Similar to dopamine neurons, the PPN also undergoes damage in Parkinson's. Some of its neurons are believed to die during the course of the disease. Researchers have focused on the PPN as a potential target for novel therapies aimed at relieving symptoms such as freezing-of-gait or abnormal posture.
Emerging evidence, however, offers alternative explanations for the nature of the involvement of PPN neurons in Parkinson's. A recent study revealed that PPN neurons that were believed to be missing may be able to change their identity.
Dr. Mena-Segovia's lab found that by activating the inhibitory neurons of the PPN that connect with dopamine neurons, they can reproduce symptoms of Parkinson's, including difficulty in starting or continuing to walk. The findings suggest that the inhibitory signals arising in the PPN may play a role in the activity of dopamine neurons during Parkinson's.
This research will significantly advance our understanding of dopamine neurons in Parkinson's.
More Stories
from the Parkinson's community