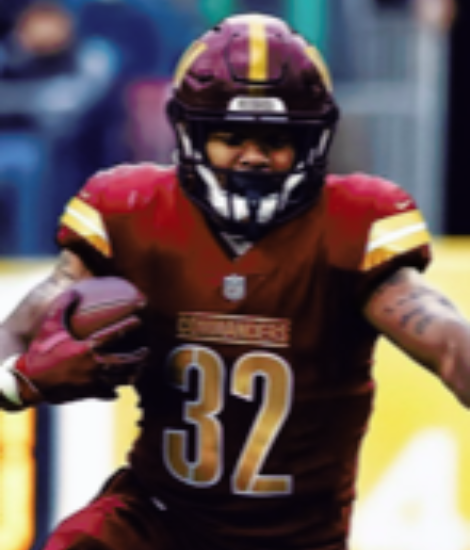 Family Members
Jaret Patterson
My name is Jaret Patterson and I play for the Washington Commanders Football Team. My journey in becoming a professional football player wasn't an easy one. I was viewed as an undersized player with limited speed to play in the National Football League. The one person in my family who was always my biggest cheerleader is my Aunt Debbie.
Aunt Debbie was my babysitter when I was an infant, and even as I attended school. She knew that football was my passion. She always made sure I completed my homework before I went to the park to play football. She also made sure I didn't get in trouble so my parents could continue to allow me to play football at the park. When I got back to her house, Aunt Debbie would make the best snacks. Her homemade cookies will always be my favorite.
When I finally started playing on a youth football team, she always encouraged me, despite my limited playing time. When I finally got the opportunity to run the football, she rewarded me with my favorite cookies.
In 2014, Aunt Debbie was diagnosed with Parkinson's disease. This diagnosis turned our family upside down. As a family, we knew little about the disease. The only person I knew had Parkinson's was Freddie Roach, a trainer for famous boxers.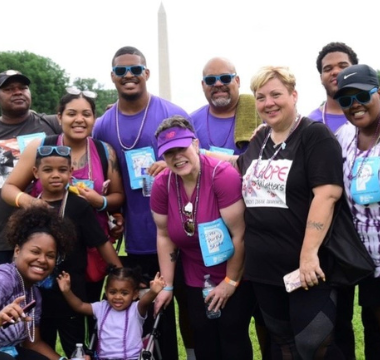 I remember when she first found out she had Parkinson's she became very sad and depressed. She wasn't my fun-loving cookie-making aunt for a while. It took a long time for Aunt Debbie to get used to the never-ending tremors, body aches, memory issues and stiffness. She also had to adjust to having someone to assist her with personal needs.
In 2017 and 2018, our family participated in the Moving Day DC, A Walk for Parkinson's. This helped my Aunt Debbie embrace and fight this disease. I am blessed to play for our home team so I can visit her regularly.
My Aunt Debbie fights this disease everyday with no complaints. She inspires me to work harder and to be thankful for everything in my life. She is back to baking cookies again and when I got my first NFL start against the Philadelphia Eagles, she baked me my favorite cookies.
Jaret helps raise funds for Parkinson's research as a Parkinson's Champion.
Become a Champion and put your own unique spin on a fundraiser
More Stories
from the Parkinson's community