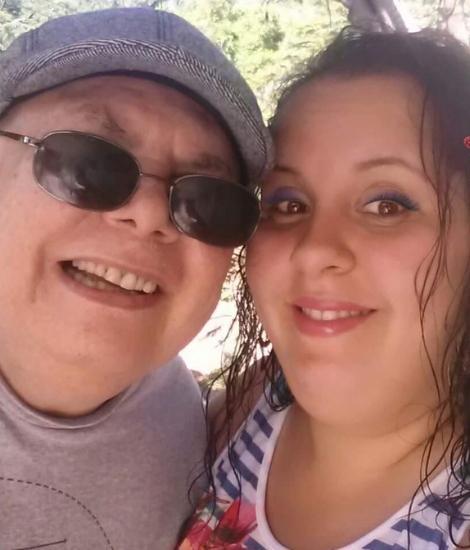 Care Partners
Ideliza Hernandez
My name is Ideliza Hernandez and I am a caregiver for my dad Rey Gonzalez. Dad has had Parkinson's disease for more than 25 years.
What we thought was a simple leg movement as he enjoyed his music, resulted in a Parkinson's diagnosis. The tremors were getting worse, but my mother, Idali Gonzalez, had to keep going to work. It came to a point when he could not be left alone.
It is not easy to watch the changes he's gone through and continues to go through. To help him walk, to see his pain, for him not to be able to do much on his own is a reality he had to accept. The disease changed his life, as well as ours.
Dad had deep brain stimulation (DBS) surgery with hopes that most of the tremors would be controlled. Sadly, there were setbacks. He caught a bacterium that was treated at home via IV three times a day for a year. Then, he had to go through part of the surgery again. The tremors persisted.
A few years later, he tried DBS again, but not much luck. Today, he takes medications every two to three hours.
For the past eight years, I've fundraised in his honor, for my godmother, Maggie Gonzalez, and in honor of our dear friends who have Parkinson's. The goal is to help find a cure and the support we have received throughout the past eight years has been incredible.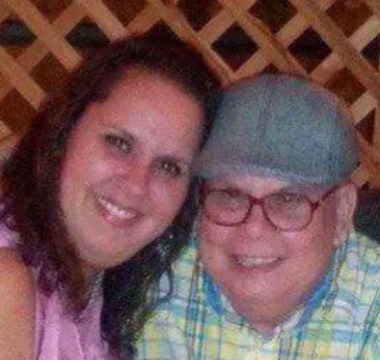 I host a Facebook page titled "Caregivers Strength," where I post daily inspirational quotes to show others that we are not alone — that together we can continue strong for those we care for.
My daughter, Netanya Hernandez, has her own Parkinson's page on Facebook titled, "My Grandpa Rey has Parkinson's Disease." She's his mini caregiver that has seen his changes in her 13 years.
Here at home, we are a team. We help dad move forward and let him know that he's not alone. As a caregiver, it's not easy to face Parkinson's disease. I have to keep myself strong and maintain my faith. No one wants to see the ones we love hurt. I make sacrifices, but it's to make sure he's well taken care of. I have my melt downs, but I continue moving forward with him, and for him. I'll treasure his good days and reassure him that if he continues to be strong he will get more of those good days.
Dad will always be my super dad, my hero, and my mentor. I will not stop my mission to help find a cure and to help all those fighting this disease to stay strong.
I want to be able to see Dad smile again and have him say, "WE DID IT!"
More Stories
from the Parkinson's community