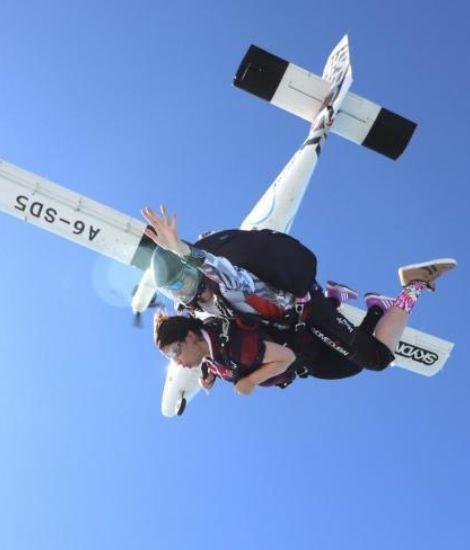 People with PD
Deepa Kaul
I was diagnosed with Parkinson's disease (PD) at 45. I went in for a simple treatment for a tremor in my hand, but that led to series of investigations. I'm not too sure I was ready to accept the diagnosis, but my husband and son on the other hand were supportive from day one and undoubtedly have been my pillar of strength. They keep me motivated and feeling appreciated.
I was in denial for a couple of years. I was not so comfortable talking about it and tried to keep it under wraps. One fine day, I woke up with a different perspective towards life. I trained my mind to accept that sooner or later my ability to work or mobility will get affected. Why not live life fully?
All this did not happen overnight. It required every ounce of courage to overcome my inhibitions. That's actually when I started loving myself more than ever before. The moment you accept yourself half the battle is won.
Age, I believe, is just a number. I enjoy doing small things and derive happiness out of it. This makes me kid at heart but not immature. Embracing what life has to offer in a fearless manner, I decided to be unstoppable. That's the new ME. To live, love and lead a carefree life; to continue to 'be me' in my own unique way.
It's not easy to wear a smile and battle the chaos inside of me at the same time. I have a busy lifestyle working full-time for a diplomatic mission in London. After work, I have my hobbies to pursue. Though PD hasn't affected my work schedule so far, it definitely has affected my reflex actions, so, planning work is a key factor for me.
As brutal as it sounds, the fact is that we all know death is certain and life is uncertain. Fear doesn't help; it just stops life. Why stop living life before we actually do?
So, my journey of daring adventures started. I ran a 10K to beat cancer and raise funds for Cancer Research UK back in 2016. For me it was not only to crush cancer with my every step, but it was also to crush all those dead cells inside me that trapped my confidence that I wanted to set free.
In 2018, I did my first zipline and then, again, in Dubai the following year. That same year (2019), I went skydiving in Dubai from 13,000 feet. All of this gave me the confidence to fight back. I firmly believe there's nothing that can stop you as long as you firmly believe in yourself.
I took part in Shaimak Dawar Summer Funk stage dance - performed to the moves of Govinda - at Wembley Auditorium in 2017, which helped me fight my anxiety.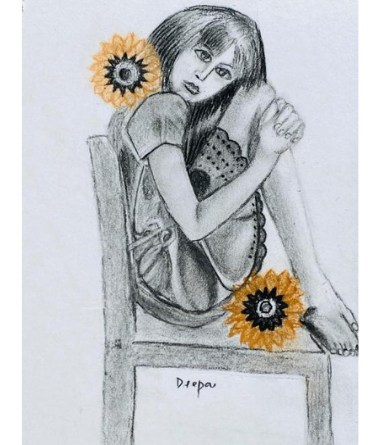 This past year wasn't easy. Lockdown took toll on all of us. Still, I didn't let it affect my morale. I joined online sketching classes that helped me strengthen my motor skills.
I always remind myself that faith is bigger than fear and that helps me move forward.
During the recent lockdown, I started my culinary YouTube channel by the name of Deez Culinary Delights. I am currently working on another culinary project that keeps me occupied apart from my regular full-time job.
All these activities were never on my bucket list, but I have decided to live life with positivity and optimism. I am a warrior and my struggle to find opportunities amongst difficulties continues. That is precisely what I call a blessing in disguise, and I'm not going to give up so easily.
If you have questions about Parkinson's disease symptoms, call our free Helpline at 1-800-4PD-INFO (473-4636).
More Stories
from the Parkinson's community