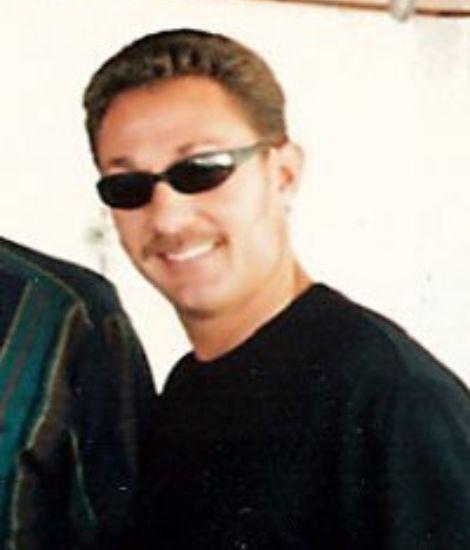 People with PD
Dan Charette
Six years ago, I was a 53-year-old man, in great shape, a successful realtor and caregiver to my partner of 25 years. I started noticing changes in my ability to run, walk and write and I suffered from a tremor in my right hand. I was diagnosed with Parkinson's disease (PD). Having so many responsibilities already, focusing on Parkinson's was not at the forefront of my life. After my partner passed away, I realized that I had let the PD symptoms take over.
Everything I read focused on the fact that Parkinson's was a progressive disease, and that I wasn't going to get any better. I wasted the next 4 years, having given up hope. I woke up one day and decided that I wasn't going to go down without a fight. While searching online for information about PD, I came across the Parkinson's Foundation website. The Foundation's resources helped me learn more about PD symptoms. From there, I decided that instead of looking at Parkinson's symptoms as a whole, I could break them out individually and slowly work on getting better. 
My worst symptom was stiffness in my right leg and foot. I could barely walk a half block without experiencing pain. I had a gym at my disposal but quickly realized that due to my symptoms, the treadmill was not an option for me. I then noticed the rowing machine — specifically the foot straps. The straps would keep my foot from "wandering" so I could get in a workout.
Fast forward six months later: I lost 13 pounds, and I am rowing 5,000 meters a day without pain! It took a few months to get over the hump regarding pain. I no longer have tremors. I look great for a 58-year-old man. I walk 2 hours every morning and have taken up juggling to enhance my hand-eye coordination!
Through friends and family, I have met several folks with PD since my diagnosis and have shared my story with them. My story has given them hope for a more normal life, and they can see the proof — in me!  I have never been in better shape, and I don't have as many obstacles to deal with on a daily basis. Most people can't believe I even have Parkinson's. Exercise has been a miracle in taking control of my symptoms and living a better life. I even purchased a three-level townhome, without an elevator.
I continue to counsel people who are newly diagnosed with PD and am happy to keep them from making the mistakes that I did.
Get moving with our PD-tailored exercise videos. Explore our Fitness Friday workouts.
More Stories
from the Parkinson's community