Educational Events
Mind, Mood & Motion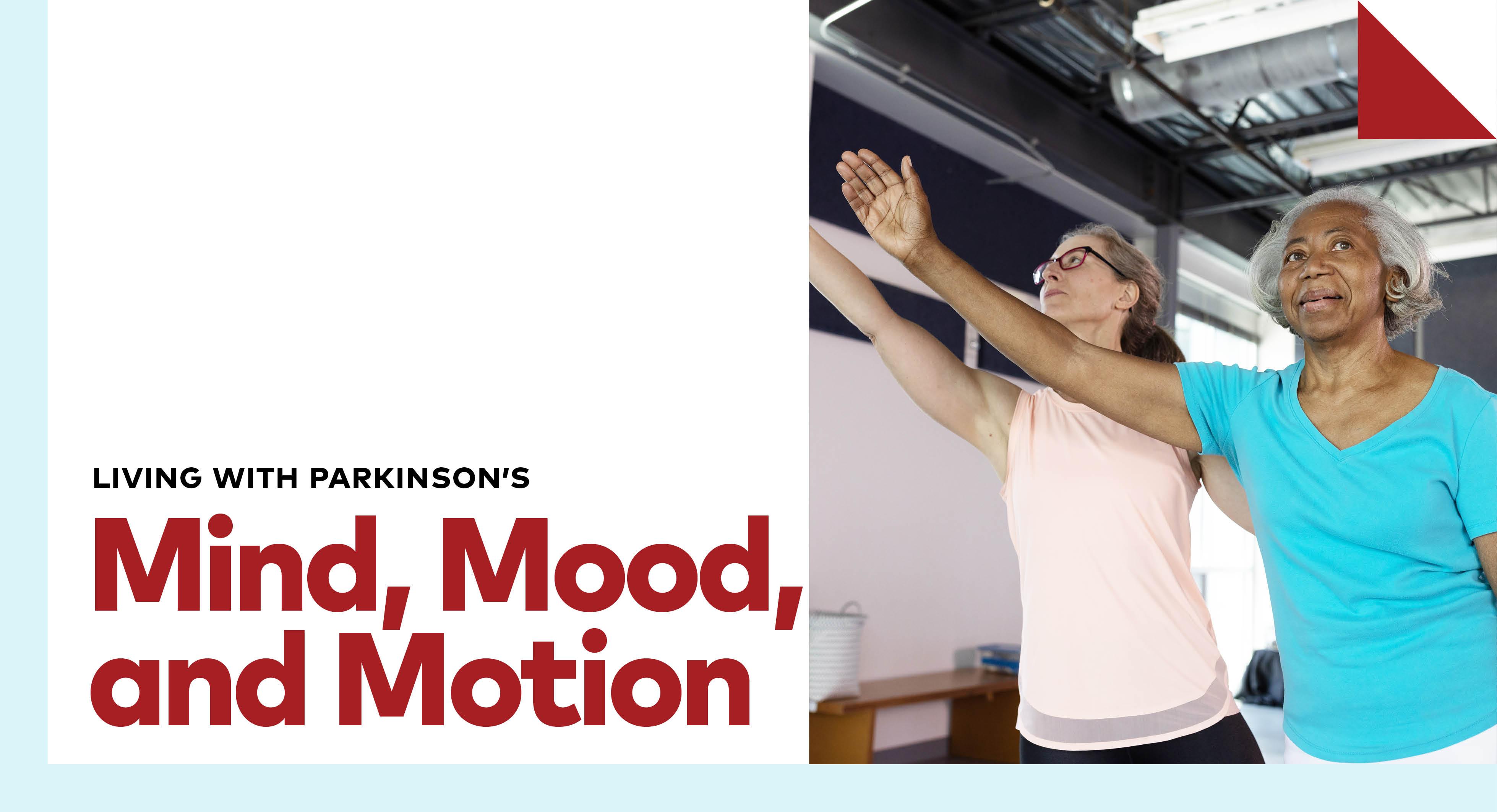 Check-in and exhibitor tables open at 2 p.m. ET
Parkinson's disease effects multiple aspects of a person's life. Join us and learn about some of the cognitive, emotional, and movement symptoms that can come with Parkinson's, hear from top researchers in the state about advancements in treatments and care, and get connected with local wellness classes and support groups so that you can live your best life with Parkinson's.
There is no charge to attend, but registration is required. This program is open to people with Parkinson's, their family, friends and the community.
---
Expert Speakers:
Mitesh Lotia, MD
Movement Disorder Neurologist, AdventHealth Neuroscience Institute
Dawn Bowers, PhD, ABPP/CN
Neuropsychologist, UF Departments of Neurology and Clinical & Health Psychology
COVID SAFETY: The health and safety of our participants, sponsors, volunteers and staff are our top priority. We continue to monitor CDC recommendations and will adhere to state and local COVID guidelines in place on the event day. Adjustments will be made if necessary.
Educational Events
Learn tools and exercises to help you better understand and manage speech, swallowing, drooling, communication and other oral problems in PD.
Educational Events
Learn that there are benefits to movement at all stages of Parkinson's and that it is never too late to start.
Fundraising Events
Moving Day is your chance to speak up about Parkinson's disease and move others to take action.