Educational Events
Georgia Parkinson's Symposium
In-person Registration is FULL
Due to an overwhelming response from our community, our in-person registration for the Symposium is now full. We encourage you to join us virtually via Zoom by registering using the link above. If you would also like to be added to our in-person waitlist, please email us at Georgia@Parkinson.org or by clicking the link below.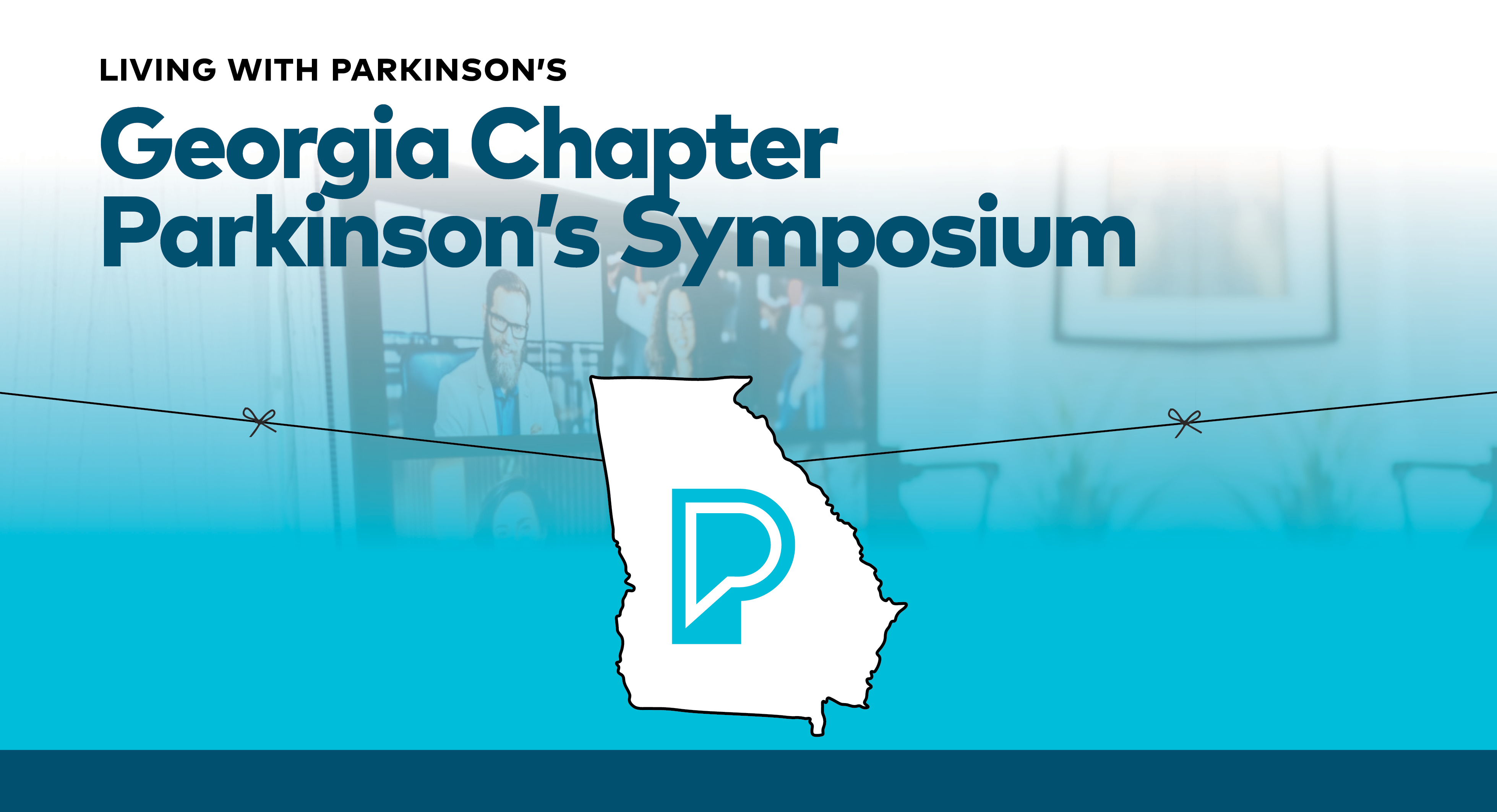 Join us to discuss Parkinson's symptoms, treatments, and progression while we explore important factors in helping live your best life, including diet, exercise, and staying connected. This program will also feature a live Q & A with Parkinson's experts from Emory Brain Health Center and Wellstar Neurology, a fall prevention workshop and more!
* Please know that the in-person is full but you can email Georgia@Parkinson.org to be added to the waitlist.
Expert Speakers and Panelists:
Sharon Eaton
Atlanta Neuroscience Institute
Stewart A Factor, DO
Emory Brain Health Center
Kevin Hatcher, PharmD, RPh
Wal-Mart 
Lenora Ann Higginbotham, MD
Emory Brain Health Center
Brittany Hooker, PT, DPT, NCS
Synapse NeuroRehab and Wellness, LLC
Joash Lazarus, MD
Atlanta Neuroscience Institute
Amy Morse, PT, DPT
Synapse NeuroRehab and Wellness, LLC
Brianna Panosian, CTRS
Empower Recreational Therapy, LLC
Kelly Prian, MS, RDN, LD
Wellstar Health Place
Kisha Young, MD
Wellstar Neurology
Fitness Demos Provided by:
Sandy Bramlett
Ageless Grace
Center for Movement Challenges
COVID SAFETY: The health and safety of our participants, sponsors, volunteers and staff are our top priority. We continue to monitor CDC recommendations and will adhere to state and local COVID guidelines in place on the event day. Adjustments will be made if necessary.
Educational Events
This program will provide strategies for coping and talking about it with healthcare providers or loved ones.
Educational Events
Join us every Monday as our expert speaker leads you in guided relaxation techniques to help boost brain power and reduce stress.
Educational Events
A virtual network for people living with Parkinson's disease (PD) who live alone, by choice or circumstance.