Educational Events
Mind, Mood and Motion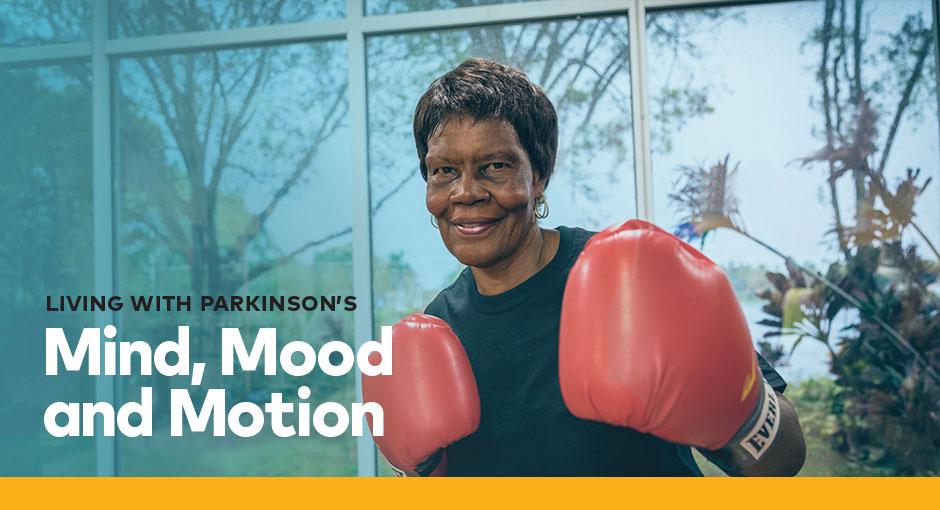 Exercise is an important part of a healthy lifestyle for everyone, but for people with Parkinson's disease exercise and physical activity are an essential part of overall Parkinson's management. This program will provide an overview of the positive impact physical activity can have on movement symptoms of Parkinson's as well as mood and thinking changes.
Speakers
Jack Shen, Jr., MD, MBS
Wellstar Neurology - North Fulton
Exercise Physiologist
Wellstar Fitness Centers
Expert Panelists
Nicole Fuller, PT, DPT, NCS
Celina Parkman, MS, OTR/L
Wellstar Neurology
This program is open to people with Parkinson's, their family, friends and the community. There is no charge to attend, but registration is required.
COVID SAFETY: We're closely monitoring the coronavirus pandemic and following all local and state regulations for your health and safety. For the safety of the Parkinson's community, we're asking our participants to follow city and state guidelines regarding mask usage and social distancing safety protocols. Changes to the event date and location may be made, if necessary. Thank you for doing your part to help protect our community!
Educational Events
Los expertos le guiarán a través de los temas de Parkinson que más le importan en estos webinars semanales gratuitos.
Educational Events
Join us to discuss Parkinson's symptoms, treatments, and surgical options while we explore important factors in helping live a better life with Parkinson's disease.
Educational Events
A balanced diet is important for people with Parkinson's disease.