Advancing Research
Q&A with Parkinson's Specialist and Nurse Practitioner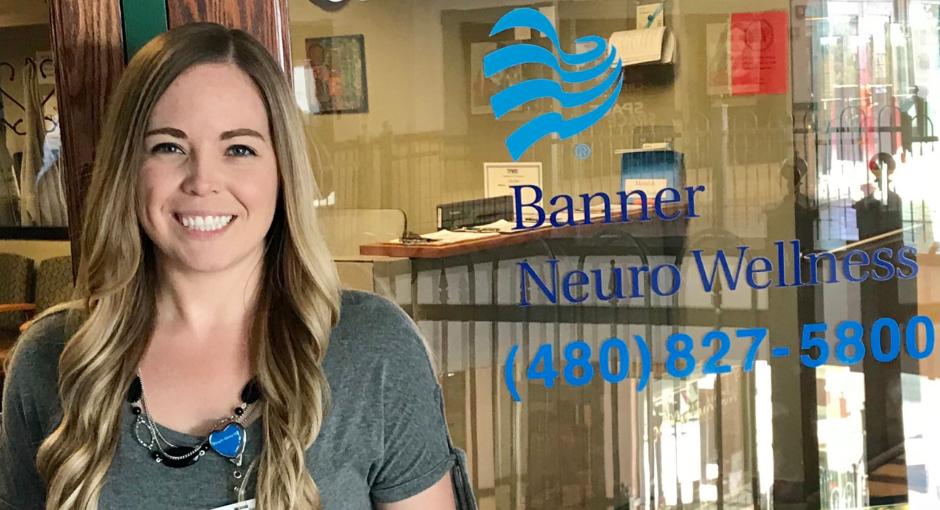 Stephanie De Santiago, DNP, AGNP-C, has a doctorate in nursing (DNP) and is an adult-gerontology nurse practitioner at Banner Sun Health Research Institute, where she specializes in movement disorders and cognitive neurology. She is also a faculty associate for the Doctor of Nursing Practice program at Arizona State University. In this Q&A, Stephanie highlights the Nurse Navigation Program, a program she created at a community wellness center where nurses conduct discussion sessions with members and their care partners to address Parkinson's disease (PD) management strategies.
How did the Nurse Faculty Award help further the Nurse Navigation Program?
The Parkinson's Foundation award funded the addition of a Nurse Navigation Program to a Parkinson-specific community wellness center. The 12-week program ― available to wellness center members and their care partners ― was conducted by nurse navigators who held weekly 45-minute individual sessions to discuss critical PD management topics.
Each week, the 24 participants discussed topics such as motor and non-motor symptoms, medication management, hospital preparedness, fall prevention and more. Participants were encouraged to talk about their questions and concerns. The entire plan will soon be published in a scholarly journal.
What self-management tips can you recommend for someone with Parkinson's?
Education. An important aspect of improving self-management of any disease. The more you understand the disease and what to expect, the more confident you will feel in your own ability to manage new symptoms or challenges.
Social support. Finding the support from others in a similar situation is a key factor in self-management of any chronic, progressive disease. Have a support system in place to problem-solve with and open up to without fear of judgement.
Exercise. People often feel powerless over PD which can decrease self-management ability. Daily exercise is not only great for the body, but it can also restore a sense of control over PD that may have been lost upon diagnosis.
What role do nurses play in community wellness for people with Parkinson's?
Nurses play an important role in creating and sustaining an interdisciplinary approach to wellness for people with PD. Often there is little communication between members of the healthcare team and visits with movement disorder neurologist. Having a nurse readily available in the community wellness setting can be a great added resource for addressing any issues that come up between neurologist visits.
Nurses can trouble-shoot issues or communicate the situation to the appropriate healthcare team members, taking the burden off the already overwhelmed person with PD or care partner. Additionally, nurses can support patients and families by giving them valuable education and guiding them through the course of the disease. Ultimately, this can instill in people a sense of control over PD.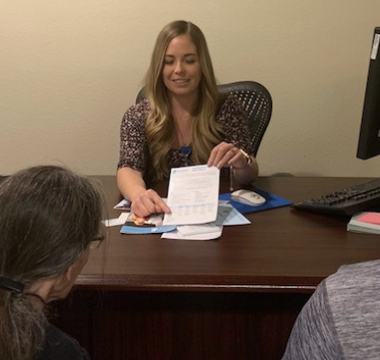 How did being an Edmond J. Safra Visiting Nurse Faculty Scholar influence this project?
My experience as an Edmond J. Safra Visiting Nurse Faculty Scholar was pivotal to the development and execution of this project. My Safra mentor, Edie Simpson, helped me formulate the premise of this project.
Preparing for the project, I learned about PD management, which helped me create nurse navigation program topics. Lastly, during the clinical experience I gained through the Safra program, I was able to work directly with patients and I met many great movement disorder specialists who I collaborated with not only during the project, but also now, professionally, as a nurse practitioner.
What changes did you see in participants after they completed the nurse navigation program?
Our results showed that after a year of progression of Parkinson's resulting in an expected decline in quality of life, nurse navigation was able to improve self-efficacy for managing PD. This means that having a nurse navigator as an additional resource for people with PD can improve their confidence in their own ability to manage their PD despite the known progressive nature of the disease.
What is the "Self-efficacy for Managing Chronic Disease 6-item Scale"?
It is a simple scale for researchers to evaluate how much confidence a person has in their own ability to manage a chronic disease, such as Parkinson's. It is useful to track changes over time. Other wellness centers and programs that evaluate self-efficacy changes can utilize this scale.
What Parkinson's Foundation resources do you, your team or patients utilize?
Parkinson's Foundation resources were crucial for this nurse navigation program. We used the Foundation fact sheets and handouts that are available online at Parkinson.org/Library for all of the patient education involved in the program. These are a great reference for people with PD because they are easy to read and understand and they cover almost any topic relating to PD.
Another extremely beneficial resource is the Aware in Care kit. These kits help keep people with PD prepare for possible hospitalization. Everyone with a PD diagnosis needs to have an Aware in Care kit that is appropriately packed in order to advocate for themselves in the hospital setting.