Advancing Research
Update From our Chief Scientific Officer + Ways to Engage in Research
Every day, potentially groundbreaking Parkinson's disease (PD) research ideas are explored in labs funded by the Parkinson's Foundation. Since research never stops, I am excited to share our latest Parkinson Report newsletter with you that focuses on a topic that is critical to the Foundation and our community: research.
In this special issue, we are excited to announce four new Research Centers. These centers will receive Foundation funding dedicated to developing the latest in treatment and better understanding this disease. Read more about these centers and how we will work together to find the next PD breakthrough.
Scientists play a critical role in advancing Parkinson's treatments. More than 500 scientists have received funding from the Parkinson's Foundation, like James Dahlman, PhD (page 9), who conducts thousands of drug delivery tests at the same time.
In addition, learn more about the future of PD research with these articles: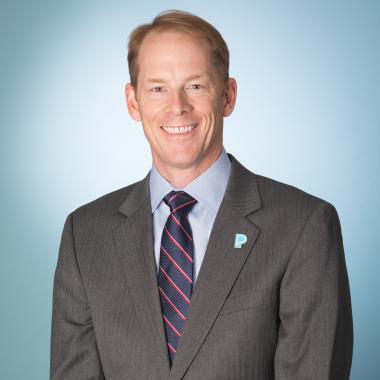 We are optimistic and excited to fund the most innovative and dedicated research initiatives among those new to our field and experts, alike. It is only a matter of time until we evolve precision treatment, revolutionize therapy options and ultimately, cure Parkinson's.
Sincerely,
James Beck, PhD
Chief Scientific Officer
Parkinson's Foundation