Caregiver Corner
Being Your Own Caregiver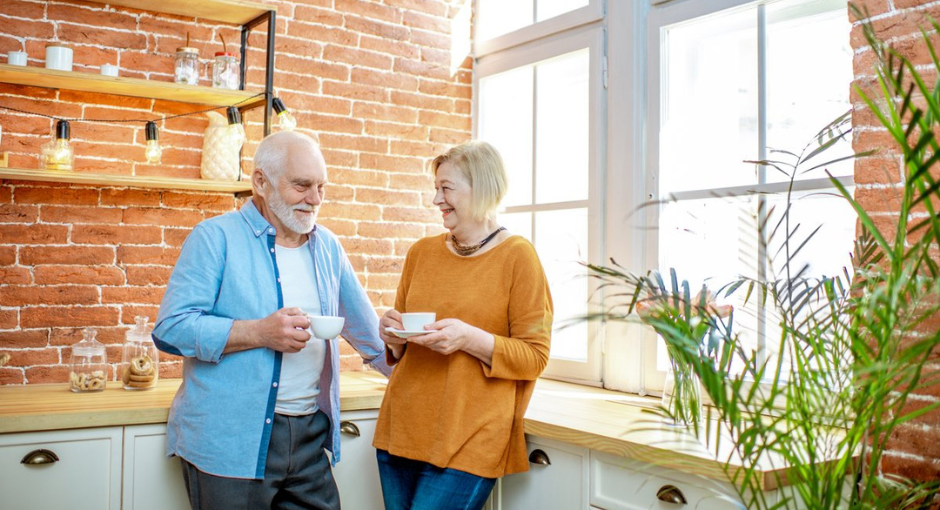 "You know I don't eat in public," Pat Merryman said to Wanda Patton, who are both heavily involved in the Columbus, OH, Parkinson's disease (PD) community. They know people in every exercise class and attend every educational program. Pat keeps the Parkinson's Foundation Ohio program manager's business card with her to hand them out at every event she attends. 
Pat and Wanda have different personalities, but they have many things in common — including Parkinson's. Neither have a caregiver and both live alone. They've always been outspoken about having more resources and staying independent as your own caregiver, which is why they were excited to hear about the Parkinson's Foundation Expert Briefings webinar where occupational therapist Erin Foster will address home safety and management for people with Parkinson's who live alone.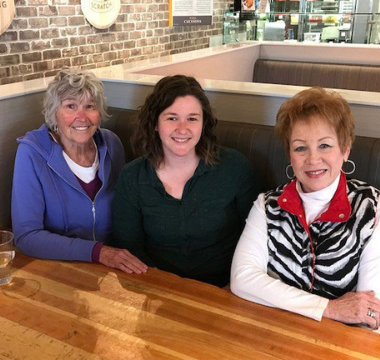 "Support systems are critical for everyone with Parkinson's, but especially for people who don't have a designated caregiver," Pat said. Looking for the support of their local Parkinson's community, they both attend support groups and exercise classes. They have tried to establish a "circle of support" through their doctors, therapists and PD community (like the Foundation). 
While they wish there was more organic community support on a regular basis, they are comfortable and confident with the level of support they have now. They actively seek additional support and get it through their local Parkinson's Foundation chapter, which puts together educational programming and fundraisers for the PD community.
"Support from the Parkinson's community is great, but it can't end there," said Pat. She makes sure that she is active in her community, attending all sorts of programs that don't always relate to Parkinson's.
Socialization is a key ingredient in Pat and Wanda's recipe for managing their Parkinson's. "Socialization, then exercise, then medication," said Pat, quoting David Zidd, co-founder of the Parkinson's Exercise Program Delay the Disease.
Without socializing, Pat and Wanda would have never met other people in their Parkinson's circle of support, like the caregiver for a woman in their PD community they lovingly call their "PD Daddy." He drives many of them around town from one group to another, giving them extra time together in the car. This time together has provided them with extra support, making a huge impact in their lives.
Wanda is not afraid to ask for help. "I couldn't bend to clean for months before or after my surgery," she said. She had a group of volunteers clean her house after her surgery. She's still not sure where the volunteers came from, but she knows Pat put her in touch with them.
Challenges of Living Alone with PD
Eventually, Wanda and Pat addressed the things they are missing and wish they had along with the things they fear. Wanda had a tough time after surgery. Although she brought her Aware in Care kit to rehabilitation with her, she had trouble getting her PD medications on time. Once she returned home, a friend traveled from Florida to stay with her for two weeks because she had difficulty moving.
Wanda continues to experience the continuous PD challenge of falling due to dizziness and lightheadedness when home alone. "Some of the falls didn't hurt anything, except my feelings," she said, but one time she hit her head and had to crawl to bed after regaining consciousness. Wanda helped her own mother as she struggled with falls, but she doesn't have someone living with her to help her stay safe and talk her through what to do.
"PD is a complex condition and daily self-management, preparing for the future and making treatment-related decisions is a lot for one person to consider and keep track of."

- Erin Foster, occupational therapist
Dr. Foster references challenges for single people with Parkinson's, including what she calls the big things: falls and potential medical emergencies, as well as the little things: day-to-day tasks like changing light bulbs and preparing meals. She acknowledges that people with PD living without a primary caregiver who wish to remain independent will require extra planning, organization and a willingness to reach out for support as needed.
"There are two sides to every story," Pat said, reflecting on the fact that she and Wanda can't lean on a caregiver. But this keeps Pat motivated. She doesn't have someone to remind her to exercise and Wanda knows that if she doesn't find the motivation nothing will happen. "We only have ourselves, so we can't be lazy. There is no one to take care of us otherwise," Wanda said.
Learn more about Living Alone with Parkinson's.