Raise Awareness
Who are Parkinson's Champions?
Parkinson's Champions participate in the Parkinson's Foundation's community fundraising and endurance programs to raise funds and awareness for Parkinson's disease (PD). Together, Parkinson's Champions have hosted more than 150 annual community fundraisers across the country, run more than 15,000 miles and raised nearly $15 million to help make lives better for people living with Parkinson's.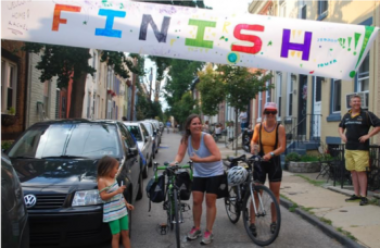 Who can become a Parkinson's Champion?
Anyone who takes a stand against Parkinson's on behalf of themselves, a loved one, a friend or the community.
Anyone who wants to raise funds and awareness to help improve care and advance Parkinson's research towards a cure.
What does it mean to be a Parkinson's Champion?
Champions take the lead in planning their own events or they participate in endurance races. From developing an annual craft show to running 26.2 miles in the TCS New York City Marathon, there is never a shortage of creative ways you can raise funds and awareness for Parkinson's.
When you are ready to start your fundraising, we are here to support and guide you every step of the way!
How to become a Parkinson's Champion:
Visit Parkinson.org/Champions. 
Select the category that interests you.
Follow the prompts and join an event or host your own!
Whether you have a race you want to join, an idea for your own or looking for some inspiration, you'll find there are lots of avenues to get you started! Check out some of our favorite Parkinson's Champions fundraisers below:
For the past 11 years, Rachel has been challenging herself each summer to an epic adventure. From kayaking with the orca migration in the San Juan Islands, to biking 468 miles across Iowa, she is unstoppable! Every summer she tackles another challenge in honor of loved ones who have battled Parkinson's including her mom and grandfather.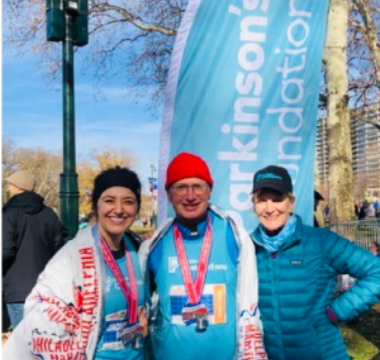 Jim is a life-long athlete — he skis, kayaks, bikes, hikes, boxes and more! He uses fitness and exercise to manage living with his Parkinson's. In November 2019, Jim decided to conquer his first half marathon! He completed the Philadelphia Half Marathon, running with his daughter Jacqueline, and cheered by his wife and number one fan, Colette. Supported by his boxing group, friends and family, Jim raised more than $2,100. He continues to show incredible strength for himself and the 10 million people living with Parkinson's worldwide.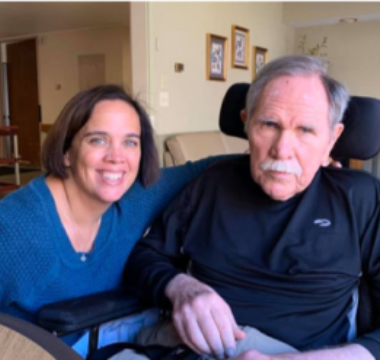 This year for Shana's birthday, she wanted to help support her dad, currently battling Parkinson's, as well as the PD community. In lieu of gifts, she created a Facebook Birthday Fundraiser, inviting friends and family to celebrate with her and donate to the Parkinson's Foundation. She surpassed her goal, reaching $590!
No matter the occasion, race or do-it-yourself event, make a difference and become a Parkinson's Champion! We're here to help you develop your ideas and discover your perfect fundraising event. We can provide training and fundraising tips, fun perks along the way and support you need in order to reach your goal!
Become a Parkinson's Champion and start your journey at Parkinson.org/Champions.