Raise Awareness
Center of Excellence Series: Radboud University Medical Center Creates Care for Young-onset Parkinson's Community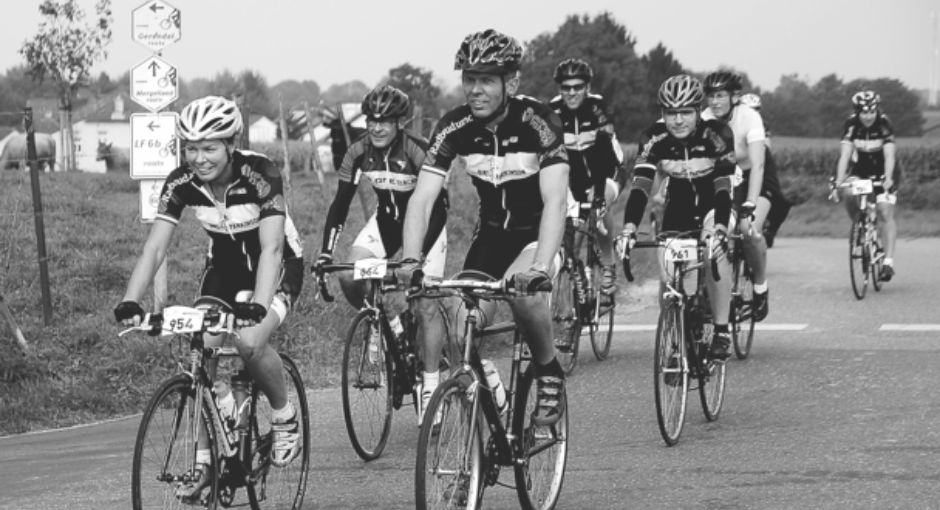 Incidence of Parkinson's disease (PD) increases with age, but an estimated four percent of people with PD are diagnosed before the age of 50. This is known as Young-onset Parkinson's disease (YOPD).
Anyone who has been recently diagnosed will need time to adjust to their new reality. People in their 40s, 30s or even 20s, though, form a different disease demographic who face a separate set of challenges. They are often mid-career, many with young children and have different views on money, sexuality, relationships and treatment compared to those living with Parkinson's in their 60s or later.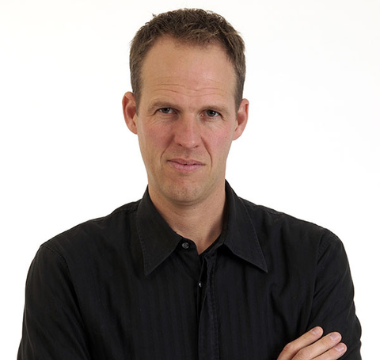 Traditional treatment may not address their current (and at times, specific) needs. Bart Post, MD, principal clinician at Radboud University Medical Center, a Parkinson's Foundation Center of Excellence in the Netherlands, sought to change how their center treats YOPD along with his colleagues.
"Reaching and meeting the needs of these young onset patients is very different from the older onset patients. We wanted to investigate the needs of this group of patients, so we talked to them in several ways ― like a world café."

- Dr. Post 
The YOPD Perspective
The Phase of Life Dependent Support program's goal is to restructure the way care and treatment is provided to people with YOPD. Instead of defining young onset as a group of people aged 50 or less living with PD, they look at other defining factors, such as how active of a lifestyle they desire, their ambition to continue in their career and their family structure.
Upon confirming a diagnosis, Dr. Post and his team asked their patients with YOPD if they would like to actively participate in the new program. Next, participants are invited to meetings consisting of equal numbers of healthcare professionals and members of the YOPD community. Meetings focus on how people with YOPD would like to see their care approach change.
Funding from the Parkinson's Foundation and a grant to Dr. Post directly allowed participants to collaborate with the program. With the funding, participants were able to attend and be reimbursed for transit or commitments they missed, like one participant who was reimbursed for his time off work.
Another participant was retired, but took care of his young children, so the center reimbursed him for daycare on days he attended the group. The funding also allowed the center to hire a project manager to ensure the group reached their goals and kept the discussion on track.
Once assembled, they discussed the needs of the YOPD and integrated that feedback into the creation of a more personalized care plan used in the center today.
"It is really worth asking patients what really matters to them and for us, as doctors, not to think that as professionals we just know the answers," said Dr. Post. "We turned it around and really wanted to know what's important for the patient so that we could change our approach."
Investigating the needs of people with YOPD lead to surprising new treatment approaches the center will soon implement. They discovered that most people with YOPD were not just interested in treating the disease, they sought treatment to more general welfare issues ― treating everything that PD affects.
The top questions asked were:
"What about genetics or other cutting-edge technologies available?"
The Foundation's up-to-date information on our website and information on new trials assisted in answering these types of questions that came up in the Netherlands.
Two Sides of One Coin
What started out as organized meetings between healthcare professionals and people with YOPD quickly transformed beyond what traditional support groups could provide. 
"We found out that patients really like to give something back to the system; to work in the system; to change the system," Dr. Post said. "They also really like to meet people experiencing their same problems."
Aside from community support and a better grasp of the community's needs, the program produced a third, unexpected outcome: highlighting the many talents of the participants. One participant who used to give lectures volunteered to present about life experiences with YOPD to nurses across the Netherlands. A tech-savvy participant created a website for the center's YOPD program, while another with a marketing background created the program's logo.
"It's not only about the patients coming to the meetings, getting support and getting information," Dr. Post said. "It's also the patients bringing their own talents and choosing to do something with their diagnosis."
A Co-Created System
This program depends on co-creating solutions for the center's healthcare system, which means the doctors and participants direct the project together.
One major change that the center implemented as a result to the meetings was a shift in how the nurses treated those with YOPD. Their role shifted to more of a life coach. The nurses work according to the basic principles developed by the working groups within the project.
The working groups also began meeting outside of the program for activities that provided similar benefits to a support group, but were more catered to their demographic. For example, they formed a bike racing team. Together, they completed a training with a famous Dutch cyclist that concluded with a gathering in Dr. Post's backyard.
"It creates an extra dimension of my work as a doctor as we get to know the patients more personally," Dr. Post explained. "It can be hard because you know them well and they know you, but sometimes it's good to know them so well. It teaches me to be a better doctor."
Interested in implementing a similar program in your medical center? Dr. Post shares his tips:
Start small, but always with an equal healthcare professional to patient ratio so that the doctor is not driving the program.
Talk and listen.
Try to make small changes within your healthcare system.
Expand to more patients.
It will be an ongoing cycle of working together, engaging patients and professionals and allowing the program to continuously grow.
The Radboud University Nijmegen Parkinson Center is located in the Netherlands. Learn more about the nearest Parkinson's Foundation Center of Excellence to you at Parkinson.org/InYourArea.