Raise Awareness
Parkinson's Foundation, with support from CVS Health Foundation, Launch New Courses to Educate Healthcare Professionals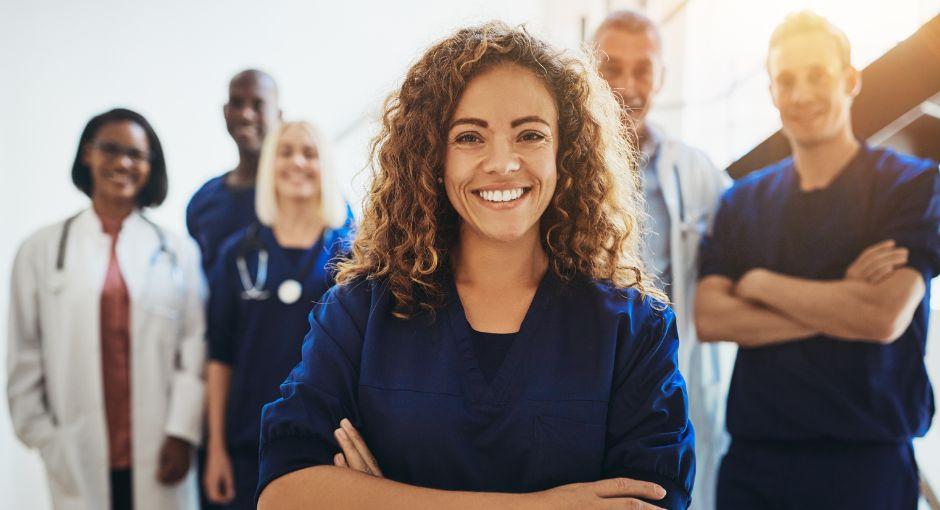 Movement disorders specialists — neurologists with specialized training — provide people with Parkinson's disease (PD) the best chances for a better quality of life. The reality is that not every person with Parkinson's has access to these specialists. To increase access to quality PD care for the one million Americans living with this disease, the Parkinson's Foundation, with support from the CVS Health Foundation, created a series of free, accredited online courses to help healthcare professionals learn how to provide tailored PD care.
Launched in November, the Education Series for Community Providers is a six-part series of free, online courses that offer essential Parkinson's information designed for healthcare professionals who are not experts in Parkinson's disease. The first course in the series is now live — register now . The Parkinson's Foundation will release all courses over the next 12 months.
"When working towards a degree in the healthcare field, we have found that most healthcare curriculums minimally cover Parkinson's disease," said Eli Pollard, Chief Education and Training Officer at the Parkinson's Foundation. "Due to our aging population, Parkinson's numbers are on the rise, and all our healthcare workers — from local general practitioners to hospital staff — are going to treat more people with Parkinson's in their everyday practice. This online series is designed to help them know how to best care for their patients living with this disease."
The professional education series will highlight best practices gleaned from evidence-based research and learned through the Foundation's Global Care Network. In addition to a movement disorders specialist, people with PD benefit most from building an interprofessional care team that helps manage troublesome symptoms that occur as this disease progresses.
This series of courses will also teach healthcare experts how to deliver optimal care to people living with Parkinson's. The six courses are designed for a wide range of healthcare professionals, including neurologists, primary care physicians, physician assistants, nurses, pharmacists, psychologists, social workers and dentists. Courses include:
Comprehensive and Equitable Care for People with Parkinson's by Community Providers
This course introduces providers to the common movement and non-movement symptoms of PD, including evaluations and treatments used to diagnose and treat PD. We also explore misperceptions of the impact of PD across gender and race.
Optimizing Hospital Care for People with Parkinson's
This course provides key recommendations from the Parkinson's Foundation Hospital Care Report including optimal outcomes for people with Parkinson's via in-patient, emergency care and out-patient care settings.
Utilizing Quality Measures to Improve Parkinson's Care: What Every Neurologist Needs to Know
This covers the quality measures for neurologists, who may not primarily be focusing on Parkinson's to better understand and deliver optimal care in their community setting.
The Expert Care Experience: The Role of Nurses in Caring for People with Parkinson's
This course is designed for nurses to better understand their role and how to deliver comprehensive care to people with PD, no matter their setting.
The Expert Care Experience: The Role of Social Workers in Caring for People with Parkinson's
This course is designed to inform and educate social workers who have a pivotal role in accessing the acute and long-term needs of people with Parkinson's. As part of the interprofessional care team, social workers can direct people to key resources and provide assistance in the areas of mental and emotional health.
The Expert Care Experience: The Role of Dentists in Caring for People with Parkinson's
This course is designed to educate dentists and dental staff about the complexity of PD, such as swallowing, cognition and movement symptoms, along with recommendations for optimal oral hygiene regimen.