Raise Awareness
How Four People Help Move Us Toward a Cure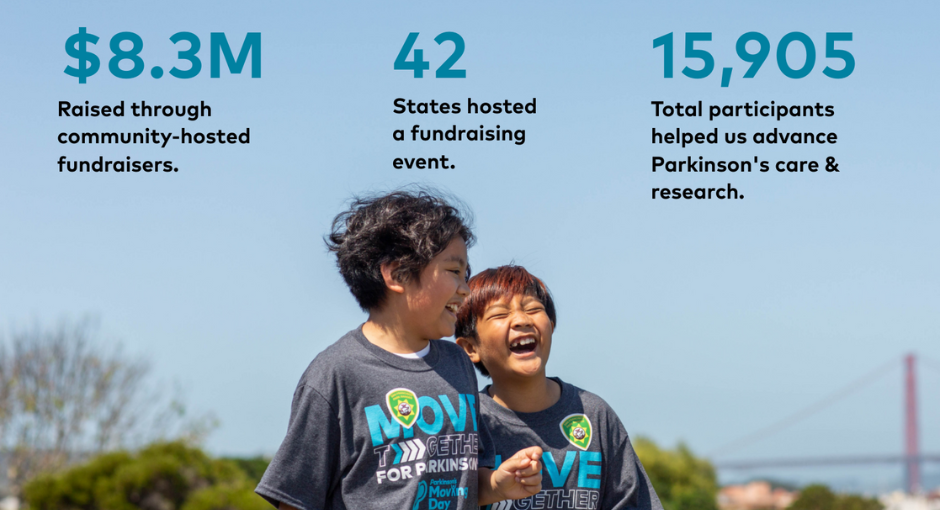 Parkinson's Foundation community fundraisers raised a record-breaking $8.3 million to advance Parkinson's disease (PD) research, access to care and life-changing resources in 2022.
"Each of the 15,905 people with Parkinson's, family members and friends who helped raise funds in 2022 brought passion and enthusiasm to the entire PD community," said Kayln Henkel,
Parkinson's Foundation Senior Vice President and Chief Development Officer.
Parkinson's Champions, Moving Day participants, Revolution riders and volunteers help us fund critical research that brings hope to the one million Americans living with this disease. Meet four fundraisers and volunteers who inspire us: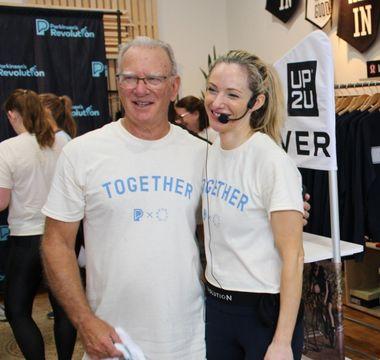 Amanda Hosts Meaningful Parkinson's Revolution for Her Dad
"When my dad was first diagnosed, the unknown was the biggest struggle. We worked so hard to make this a big fundraiser — a simple, fun thing for people to join, and it means so much to the people Parkinson's affects directly."
---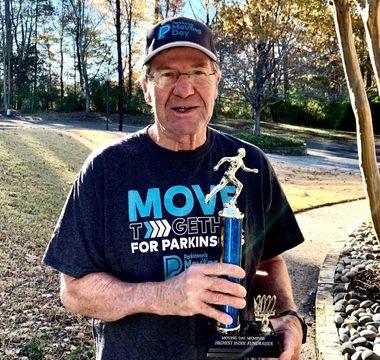 Jim Helps Make First-Ever Moving Day Memphis a Success
"Since I was diagnosed with Parkinson's, I've developed a whole new group of friends and found supportive people I can talk to any time. Moving Day is a great way to spend time with people in our community."
---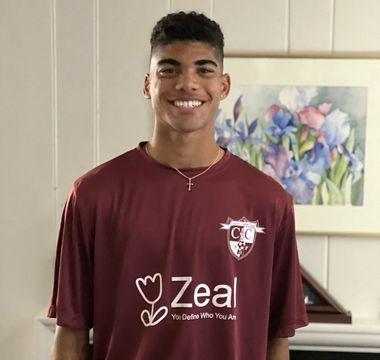 High School Senior Kaden Raises $31,000 for PD Research
"I chose this fundraiser because I wanted to learn more about what my uncle was going through and raise money to help people like him living with Parkinson's, and to support research for a cure. I never thought a T-shirt could raise this much awareness, and I'm happy I could raise this much money for the Foundation."
---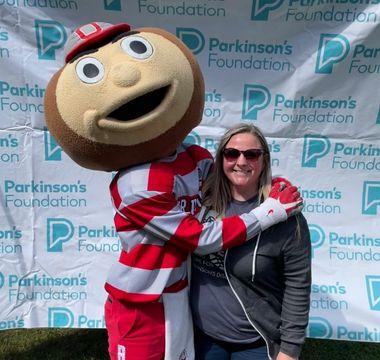 Moving Day Empowers Samantha to Fight Parkinson's
"While volunteering at Moving Day packet pick-up, I met someone who was diagnosed a month ago and wasn't sure where to turn. We were able to introduce him and his wife to other people his age who have Parkinson's, and I could just see the relief they felt meeting people who understood what they were going through. Those connections are so important and seeing them happen is my favorite part of Moving Day."
---
Read the Newsletter Now
Get involved today!