Raise Awareness
Advocacy Is All in the Family for the Hotts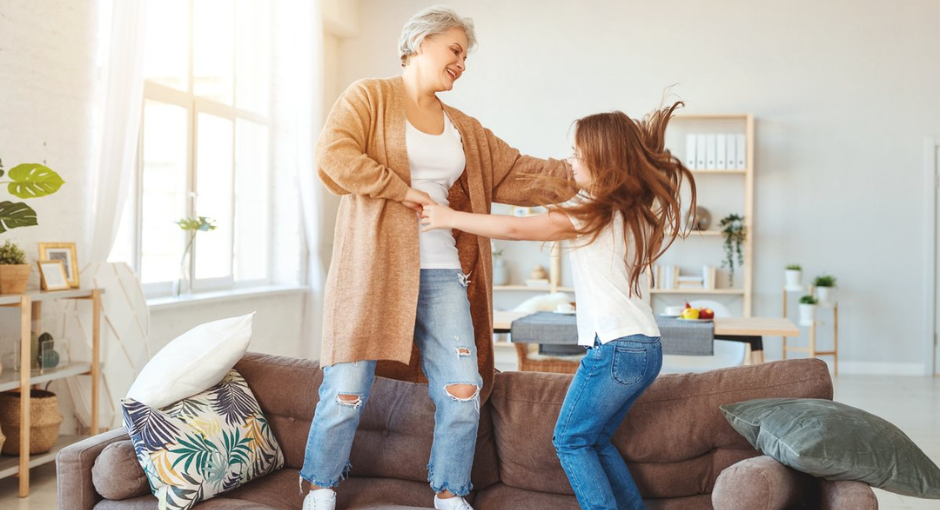 In this blog, Angie Hott discusses her work as a Parkinson's advocate and her participation in the upcoming 2018 Parkinson's Policy Forum, co-sponsored this year by the Parkinson's Foundation and The Michael J. Fox Foundation. The event will take place March 19 to 21 in Washington, D.C. You can view a live stream of the Forum's educational panels on March 19 and 20 by visiting the Parkinson's Foundation's Facebook page.
Forum attendees will conduct a full day of meetings on Capitol Hill on Wednesday, March 21. At the same time, Parkinson's advocates across the country will take part in Parkinson's Advocacy Day. Be sure to check your email and visit our Facebook page on March 21 for instructions on how to easily email your lawmakers and make your voice heard.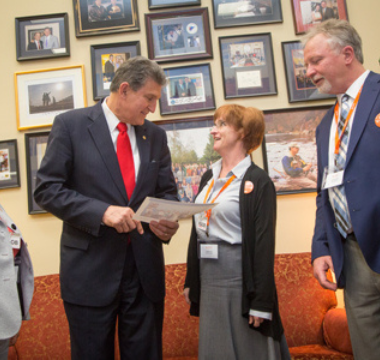 The 2018 Parkinson's Policy Forum is just around the corner, and advocates from across the country will travel to Washington, D.C. to meet with their members of Congress and educate them on the ways public policy impacts Parkinson's disease (PD) research and care.
Two of those advocates are Angie Hott and her husband Dan.
Diagnosed in 2008 when he was 50, Dan Hott is an Air Force veteran who, with Angie, has four children — Caity (28), Violet (18), Isaac (14) and Levi (13) — and lives in Berkeley Springs, West Virginia. For the Hotts, advocacy and innovation have become cornerstones of their family life.
"When one person in the family has Parkinson's disease we all have Parkinson's disease, in a sense," said Angie. "We have to use our voices for those who need us, and for the greater purpose of finding a cure," she added.
In Angie's public school STEAM (science, technology, engineering, the arts and mathematics) and character education work, she talks about Parkinson's disease and encourages the kids to pursue a career in science or medicine. In fact, earlier this year, when she was teaching that it is positive to be curious and learn new things, she challenged students to "create something new that will help others." A group of 8-year-old students she was working with used their engineering know-how and a big box of Legos to devise ways Dan could be more mobile. Science and medicine is a big interest at home, too, as the Hotts' daughter Violet will attend Columbia University in the fall to study neuroscience.
"We will never be able to financially offer much, but we sure can encourage the younger generation to care and to pursue work to better understand the brain and find a cure for PD," said Angie.
At this year's Parkinson's Policy Forum, Dan and Angie Hott look forward to meeting other advocates, sharing their story, and encouraging their members of Congress to support policies that further research funding and increase access to care for people living with Parkinson's.
"Last year was our first Forum and I'm really looking forward to this year — I think I'll be less nervous and better equipped to talk about our family and what Parkinson's means to us," she added.
Angie's advocacy efforts aren't limited to the Forum in Washington, D.C. She and her extended family and friends regularly reach out to their senators and representative on issues that matter to the PD community. 
The Hotts also pursue state and local public policy work. In February, Angie wrote an email encouraging West Virginia Governor Jim Justice to declare April 2018 Parkinson's Awareness Month, and she was successful in her efforts. Governor Justice will issue the proclamation, which will be another opportunity in April for the Hotts to raise awareness about PD and why our voices matter.