Parkinson's Foundation Welcomes Ponder Harrison to Board of Directors
NEW YORK & MIAMI (May 8, 2019) — The Parkinson's Foundation announced the appointment of Ponder Harrison, senior advisor at Comvest Partners and Franklin Resources' Industrial Technology Fund, to its board of directors.
"Drawing on his years of experience as a successful entrepreneur and leader, Ponder will provide fresh insights to our organization as we continue make great progress in our mission," said Howard Morgan, chairman of the Parkinson's Foundation board. "Ponder is joining us at a time of immense growth and opportunity at the Foundation and we're excited to gain more from his extensive business experience."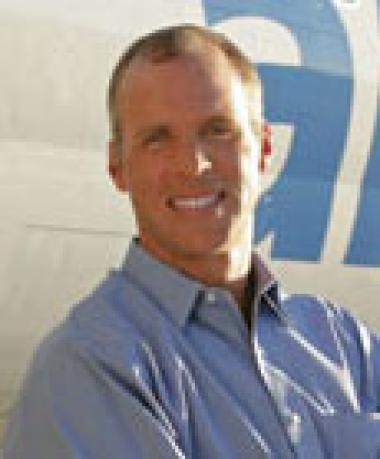 Ponder Harrison has enjoyed a 35-year career as a recognized travel and technology industry entrepreneur having started several successful low-cost commercial airlines in the U.S. and Europe. Ponder co-founded Allegiant Travel Company in 2002, remaining active in the business through 2017. Ponder currently resides in Atlanta where he acts as a private investor and senior advisor at two top investment firms.
The Parkinson's Foundation supports Parkinson's disease (PD) research and education to help people with PD and their families live better. The Foundation's international network of 45 designated Centers of Excellence at hospitals and academic medical institutions lead the way in Parkinson's research while setting the highest standards of care for people living with Parkinson's.
"Parkinson's disease is deeply personal for me and my family," said Ponder Harrison. "As a new board member who has seen the complexities of PD firsthand, I am committed to doing all that I can to make life better for people with Parkinson's."
A complete list of the Parkinson's Foundation's Board of Directors is available at Parkinson.org/Board.
###
About the Parkinson's Foundation
The Parkinson's Foundation makes life better for people with Parkinson's disease by improving care and advancing research toward a cure. In everything we do, we build on the energy, experience and passion of our global Parkinson's community. Since 1957, the Parkinson's Foundation has invested more than $400 million in Parkinson's research and clinical care. Connect with us on Parkinson.org, Facebook, Twitter, Instagram or call (800) 4PD-INFO (473-4636).
About Parkinson's Disease
Affecting an estimated one million Americans and 10 million worldwide, Parkinson's disease is the second-most common neurodegenerative disease after Alzheimer's and is the 14th-leading cause of death in the U.S. It is associated with a progressive loss of motor control (e.g., shaking or tremor at rest and lack of facial expression), as well as non-motor symptoms (e.g., depression and anxiety). There is no cure for Parkinson's and 60,000 new cases are diagnosed each year in the U.S. alone.