Parkinson's Foundation Names Kayln Henkel Senior Vice President & Chief Development Officer
NEW YORK & MIAMI (April 23, 2020) — The Parkinson's Foundation today announced that Kayln Henkel is promoted to Senior Vice President & Chief Development Officer. Previously, Henkel served as the Foundation's Vice President of Field Development. She is now responsible for guiding and overseeing the Foundation's fundraising and development initiatives.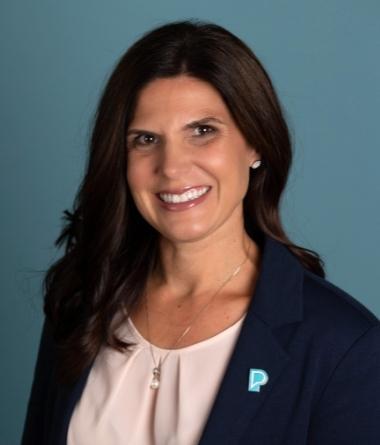 "We are thrilled to promote Kayln to this senior leadership position as we work toward fulfilling our vision of a world without Parkinson's disease," said John L. Lehr, Parkinson's Foundation President and Chief Executive Officer. "Her skills as a fundraiser, development strategist, and manager are outstanding and will serve the Foundation and the larger Parkinson's community very well."
Henkel has worked at the Parkinson's Foundation since 2013, serving in various roles where she has overseen fundraising activities nationally. Prior to joining the Parkinson's Foundation, Henkel led large-scale fundraising initiatives for the Crohn's & Colitis Foundation, Palomar Pomerado Health Foundation, and the Arthritis Foundation. At Crohn's & Colitis Foundation, Henkel helped build a national walk program from inception to a robust thriving program in less than five years.
"It's an honor to work alongside a team that is so passionate about helping people with Parkinson's live better," said Kayln Henkel. "I'm excited to continue my work with the Foundation and to lead the way toward increased funding for critical research, improved care, and greater education and resources for the Parkinson's community." 
For more information about the Parkinson's Foundation senior leadership team, visit Parkinson.org/AboutUs.
###
About the Parkinson's Foundation
The Parkinson's Foundation makes life better for people with Parkinson's disease by improving care and advancing research toward a cure. In everything we do, we build on the energy, experience and passion of our global Parkinson's community. Since 1957, the Parkinson's Foundation has invested more than $400 million in Parkinson's research and clinical care. Connect with us on Parkinson.org, Facebook, Twitter, Instagram or call (800) 4PD-INFO (473-4636).
About Parkinson's Disease
Affecting an estimated one million Americans and 10 million worldwide, Parkinson's disease is the second-most common neurodegenerative disease after Alzheimer's and is the 14th-leading cause of death in the U.S. It is associated with a progressive loss of motor control (e.g., shaking or tremor at rest and lack of facial expression), as well as non-motor symptoms (e.g., depression and anxiety). There is no cure for Parkinson's and 60,000 new cases are diagnosed each year in the U.S. alone.