Parkinson's Foundation Adds Marcia Mondavi Borger to Board of Directors
NEW YORK & MIAMI (November 14, 2017) — The Parkinson's Foundation today announced the election of Marcia Mondavi Borger to its Board of Directors.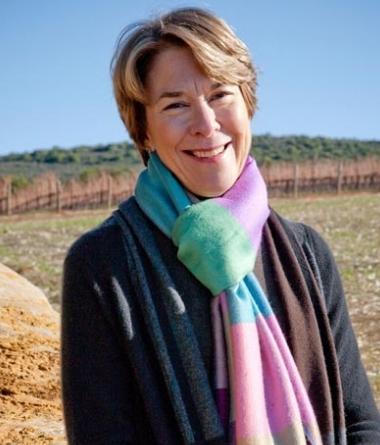 "We are thrilled to have Marcia join our board, as she brings a wealth of business experience and shares deep connections with Parkinson's," said John W. Kozyak, Esq., Chairman of the Board of the Parkinson's Foundation. "Marcia is a staunch supporter and extremely generous with the foundation, hosting philanthropic events on our behalf in New York City, Miami and Napa."
Borger, the daughter of wine legend Robert Mondavi, grew up in Napa County and has been involved in the wine industry all her life. Crowning the Mondavi family's four generations in wine, she co-founded Continuum Estate with her father and brother, Tim, in 2005. She is a graduate of the University of Santa Clara and a member of numerous wine societies. She splits her time between Napa and New York City.
"Parkinson's Disease is personal to my family and me," Borger said. "As a new member of the Parkinson's Foundation Board of Directors, I am determined to help the foundation raise awareness and funds to support its urgent mission of making life better for the one million Americans and ten million people worldwide living with the disease today."
A complete list of the Parkinson's Foundation's Board of Directors is available at Parkinson.org/Board. 
###
About the Parkinson's Foundation
The Parkinson's Foundation makes life better for people with Parkinson's disease by improving care and advancing research toward a cure. In everything we do, we build on the energy, experience and passion of our global Parkinson's community. Since 1957, the Parkinson's Foundation has invested more than $400 million in Parkinson's research and clinical care. Connect with us on Parkinson.org, Facebook, Twitter, Instagram or call (800) 4PD-INFO (473-4636).
About Parkinson's Disease
Affecting an estimated one million Americans and 10 million worldwide, Parkinson's disease is the second-most common neurodegenerative disease after Alzheimer's and is the 14th-leading cause of death in the U.S. It is associated with a progressive loss of motor control (e.g., shaking or tremor at rest and lack of facial expression), as well as non-motor symptoms (e.g., depression and anxiety). There is no cure for Parkinson's and 60,000 new cases are diagnosed each year in the U.S. alone.