Parkinson's Foundation Appoints Jena E. Abernathy to Board of Directors
MIAMI & NEW YORK (February 27, 2018) — The Parkinson's Foundation today announced the election of Jena E. Abernathy to its board of directors.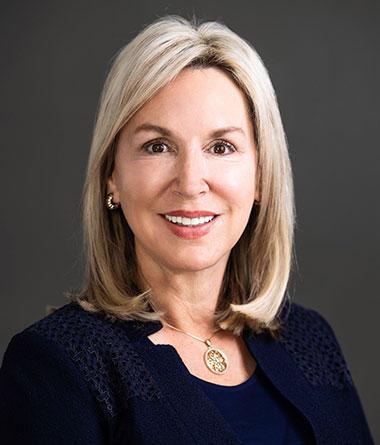 "We are delighted to welcome Jena to the Foundation's board," said John W. Kozyak, Esq., chairman of the board of the Parkinson's Foundation. "Jena's management and executive search experiences will help the Board recruit more diverse members and improve our internal governance."
With more than 25 years of senior level executive management experience, Abernathy is a noted leadership expert, coaching candidates and assisting clients in identifying board members, CEOs and other c-suite leaders for hospitals, health systems and academic medical centers, as well as manufacturing, distribution and healthcare corporations. She leads Witt/Kieffer's board services practice as managing partner and chair, senior partner of healthcare, and serves on the firm's board of directors. Abernathy is a nationally-recognized leader in human capital management, performance excellence and organizational development; and is an advocate for mentoring women and minorities in executive and governing board roles.
"It is an honor to serve the Parkinson's Foundation and its constant pursuit of improving the quality of life for those living with the disease," Abernathy said. "Parkinson's affected my family and it is important for me to take a proactive role in fighting the disease."
A complete list of the Parkinson's Foundation's Board of Directors is available at Parkinson.org/Board.
###
About the Parkinson's Foundation
The Parkinson's Foundation makes life better for people with Parkinson's disease by improving care and advancing research toward a cure. In everything we do, we build on the energy, experience and passion of our global Parkinson's community. Since 1957, the Parkinson's Foundation has invested more than $400 million in Parkinson's research and clinical care. Connect with us on Parkinson.org, Facebook, Twitter, Instagram or call (800) 4PD-INFO (473-4636).
About Parkinson's Disease
Affecting an estimated one million Americans and 10 million worldwide, Parkinson's disease is the second-most common neurodegenerative disease after Alzheimer's and is the 14th-leading cause of death in the U.S. It is associated with a progressive loss of motor control (e.g., shaking or tremor at rest and lack of facial expression), as well as non-motor symptoms (e.g., depression and anxiety). There is no cure for Parkinson's and 60,000 new cases are diagnosed each year in the U.S. alone.