Parkinson's Foundation Appoints James Morgan to Board of Directors
NEW YORK & MIAMI (April 27, 2020) — The Parkinson's Foundation today welcomed James (Jim) E. Morgan, III, to its board of directors. Jim Morgan joins the board with an extensive background as a leader in the legal field, along with numerous years of volunteer service with the Parkinson's Foundation and other charitable organizations.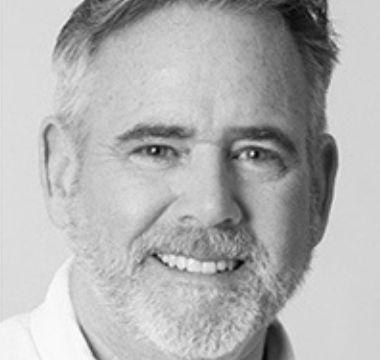 "Jim brings both legal and philanthropic experience to the board, along with a proven commitment to our organization's mission to make life better for people with Parkinson's disease," said Howard Morgan, Chairman of the Board. "We are deeply honored to work alongside him to continue to provide the critical resources, care and education that the Parkinson's community needs now more than ever."
Mr. Morgan is a partner with Squire Patton Boggs, where his focus is project financing in renewable energy. Jim was diagnosed with early-onset Parkinson's disease (PD) in 2008. Soon after, he began serving in Parkinson's Foundation roles, from Moving Day Miami Chairman to co-chair of the Volunteer Leadership Summit and Development Committee member. In his new role as board member, he will serve as co-chair of the Development Committee.
"As a person living with Parkinson's disease, I have experienced first-hand the incredible difference that the Foundation is making every day to improve the lives of so many people affected by Parkinson's," said Jim Morgan. "I am very excited to join the board to help continue and grow the programs that have become so vital in the Parkinson's community, as well as to support the ground-breaking research that is being funded by the Foundation toward finding a cure."
Mr. Morgan received South Florida Business Journal's Up & Comers Award, The Best Lawyers in America since 2006 and Florida Super Lawyers. He was recognized as one of the Ronald McDonald House Charities' Twelve Good Men of 2019 and received the 2019 United Way of Miami-Dade County's Dorothy Shula Award for Outstanding Volunteerism.
The Parkinson's Foundation supports Parkinson's research and education to help people with PD and their families live better. The Foundation's international network of 47 designated Centers of Excellence at hospitals and academic medical institutions lead the way in Parkinson's research while setting the highest standards of care for people living with Parkinson's.
A complete list of the Parkinson's Foundation's Board of Directors is available at Parkinson.org/Board.
###
About the Parkinson's Foundation
The Parkinson's Foundation makes life better for people with Parkinson's disease by improving care and advancing research toward a cure. In everything we do, we build on the energy, experience and passion of our global Parkinson's community. Since 1957, the Parkinson's Foundation has invested more than $400 million in Parkinson's research and clinical care. Connect with us on Parkinson.org, Facebook, Twitter, Instagram or call (800) 4PD-INFO (473-4636).
About Parkinson's Disease
Affecting an estimated one million Americans and 10 million worldwide, Parkinson's disease is the second-most common neurodegenerative disease after Alzheimer's and is the 14th-leading cause of death in the U.S. It is associated with a progressive loss of motor control (e.g., shaking or tremor at rest and lack of facial expression), as well as non-motor symptoms (e.g., depression and anxiety). There is no cure for Parkinson's and 60,000 new cases are diagnosed each year in the U.S. alone.