Parkinson's Foundation Adds Alison Herman to its Board of Directors
MIAMI & NEW YORK (May 9, 2018) — The Parkinson's Foundation today announced the election of Alison Herman to its board of directors. Herman is senior counsel at Southern Glazer's Wine & Spirits, a company which has generously supported Parkinson's Foundation fundraisers.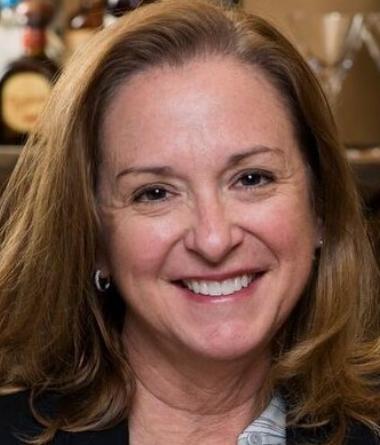 "Alison brings a proven ability to engage the philanthropic community of the Parkinson's Foundation in funding research that helps improve the lives of people with the disease. I have known Alison for more than 30 years and am extremely impressed with her passion for our cause," said John W. Kozyak, Esq., chairman of the board of the Parkinson's Foundation. "We are proud to welcome Alison to our Board."
Herman joined Southern Glazer's in 2008 and currently focuses on regulatory and compliance matters in the 44 states where Southern Glazer's operates. Prior to that, she served 14 years as attorney at Breier Seif Herman & Silverman, P.A., specializing in corporate acquisitions, retirement plans, distribution agreements, private foundations, tax and estate planning. Leveraging her experience, Herman has been instrumental in assisting the Parkinson's Foundation Wines on the Bay event. Herman received a law degree from the University of Miami School of Law.
"It is an honor to join the Parkinson's Foundation board and a great privilege to serve its community of those who are living with the disease," Herman said. "Seeing a close family member affected by Parkinson's gives me great resolve in the Foundation's mission to make life better for people with Parkinson's."
A complete list of the Parkinson's Foundation's Board of Directors is available at Parkinson.org/Board.
###
About the Parkinson's Foundation
The Parkinson's Foundation makes life better for people with Parkinson's disease by improving care and advancing research toward a cure. In everything we do, we build on the energy, experience and passion of our global Parkinson's community. Since 1957, the Parkinson's Foundation has invested more than $400 million in Parkinson's research and clinical care. Connect with us on Parkinson.org, Facebook, Twitter, Instagram or call (800) 4PD-INFO (473-4636).
About Parkinson's Disease
Affecting an estimated one million Americans and 10 million worldwide, Parkinson's disease is the second-most common neurodegenerative disease after Alzheimer's and is the 14th-leading cause of death in the U.S. It is associated with a progressive loss of motor control (e.g., shaking or tremor at rest and lack of facial expression), as well as non-motor symptoms (e.g., depression and anxiety). There is no cure for Parkinson's and 60,000 new cases are diagnosed each year in the U.S. alone.