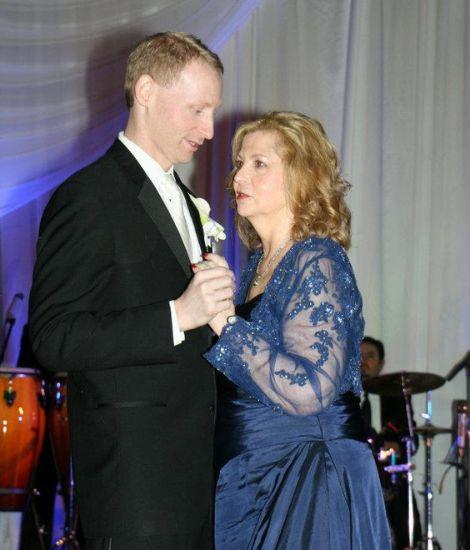 Family Members
George Ackerman
My Mother, Sharon Ackerman, had Parkinson's disease (PD). As her son, along with her entire family, we experienced Parkinson's by her side.
She lived with Parkinson's for a decade, but it really started to affect her daily activities until 2014. Up until then she was able to and spend her favorite day of the week, Sunday, with us in the backyard, blowing bubbles with her grandkids, eating the best meals we could find, but only after a lively debate over where and what she wanted to eat. I miss those funny arguments.
We were just a few days away from the family moving in together in a new house, which is the only thing I'll regret I didn't get a chance to complete. I dreamt of us all being under one roof, but that was one life event that couldn't happen due to her Parkinson's.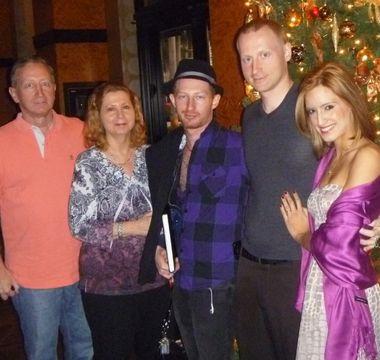 Since I met my wife, Grether, I always joked that every incredible life event we did together, like horseback riding or a hot air balloon ride, I HAD TO call mom to tell her every detail the second we got in the car afterward. A few months ago, she stopped answering these calls and I felt lost without her. That's when it really hit me that my best friend wasn't going to be able to be there as she wanted to, due to this disease.
My mother was a young 69 years old when she passed, with a lifetime ahead to see her grandkids grow and share more memories with us all. Toward the end, she only spoke of her grandkids and how much she loved them, even when they would scream and cry at the same time for no apparent reason, as long as we were all together. She always had so much love to give.
In September 2017, she was rushed to the emergency room. Since that day her health declined drastically. I know she is finally at rest now. In was in that ER that I decided to write her a letter to her that I read outload to her. She kept it with her until the end.
This is the letter I wrote to her:
To my best friend of 42 years, my mom, you are my role model, inspiration and the first person I rush to call. As my mother, you have always been the light in my life and have taught me to be the person I am today.
You brought me and my brother up to be hardworking, honest, individuals with integrity, care and passion to help others. I have dedicated my own life to push the values like good nature, commitment and care for others you have instilled in me and anyone I meet throughout my lifetime.
You taught me to always cherish life, enjoy every day and remind me that all you can do is your best. I never understood what that meant but today I discovered it means to try things in life, and it is ok to fail, but never give up on passion and desire to be positive and understand your path in life.
You are a teacher, mother, my mentor, best friend, a sister and so much more. You always listen and provide the best advice on every aspect of my life. From changing my major 50 times in college, to law school graduation or making sure I call you at the end of a police shift to the birth of my children, you are always there for me.
You are the most positive person. Always looking at the good side and reminiscing despite my face turning bright red when you told all 40 people at a party, "George, remember when you were a kid and you climbed your cabinet and it collapsed, and we ran in and only saw your head?" You love telling stories, but what I think what you are truly doing is making sure I pass on the memories we shared together to my kids and their kids. I will never forget or let those memories be forgotten. They will be part of us all and will live on forever.
I am grateful for you and I feel the world will always be a better place because of my you, mom.
I remember reading this letter to her. I only wish I could have done more. We desperately need a cure for Parkinson's disease right now.
More Stories
from the Parkinson's community