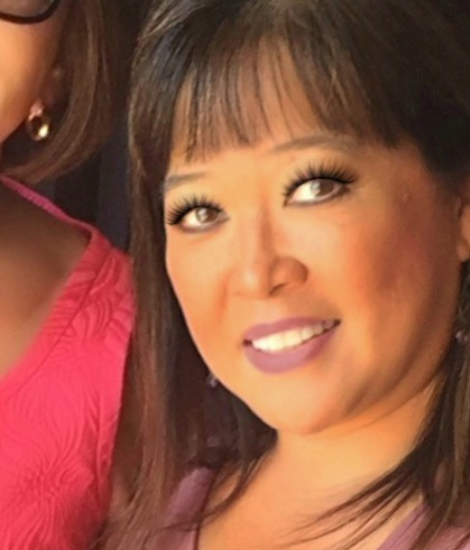 People with PD
Dora Leonard
I had just turned 50 in 2013 when I was diagnosed with Parkinson's disease (PD). I remember sitting in my neurologist's office bewildered, thinking "what is Parkinson's disease?" I had little to no knowledge about Parkinson's and there's no history of anyone in my family with this disease.
I quickly learned the struggle of living with PD. Because of my young age, my neurologist decided not to start treating me with dopamine replacement. I was given dopamine agonist medication instead to trick my brain to produce dopamine.
The medication did not prevent the progression of the disease and by 2017, my Parkinson's disease was full-blown, and my struggles affected my quality of my life. I went from being a healthy active woman who was like the Energizer bunny to a slow elderly person who cannot stand upright without losing her balance. I struggled with walking, moving, eating and getting dressed on my own… the list was long. I pretty much depended on my husband, family and friends to help me with the simplest tasks.
Despite the invasion of this beast in my life, I refused to let this disease take me down without a fight. Firstly, I relied on my faith to carry me through each day. I pretty much told God I didn't want to deal with Parkinson's disease as I don't have the strength for it. I totally surrendered everything to God as I knew He knows what my future holds.
Secondly, I did my part to keep this disease from devouring me by doing what is needed of me. I exercised, took care of my health and found ways to use what I was going through to help others like me. I started blogging and even wrote a song for people with Parkinson's.
For four years, I adapted to life with Parkinson's. I persevered and never lost hope. It was January 2017 when my neurologist decided to start the dopamine replacement treatment as the quality of my life has been seriously compromised. That was the beginning of my miraculous recovery.
It was literally the next day after I took carbidopa levodopa that I realized my body didn't have to move in one piece. I could independently move my head and hips from side to side. I was deliriously happy and couldn't believe what was happening. Slowly but surely over the course of the next few months, I was able to do more and more of what I had lost since my diagnosis. We had also moved from Chicago, IL, to Ft. Myers, FL, in 2017. That was the best move as the warmer temperature and 12 months of sunshine allowed me to be more active and exercising became my obsession.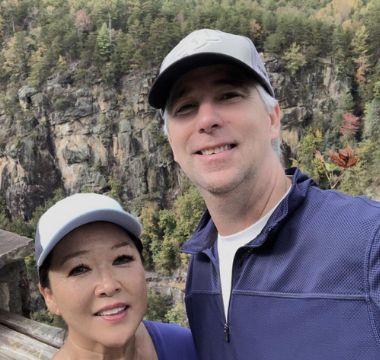 As of today, I was able to reverse 90 percent of my Parkinson-related struggles. I play pickle ball, tennis, ping pong, zumbs, swim, run, kayak, dance… I'm actually more fit and healthier now than before I had Parkinson's. I'm not cured from Parkinson's but I've definitely been restored and given a second chance in life.
I know there are people who are doing the same thing as I am but not reaping the same benefits. I don't have the explanation but what I have learned with my experience is to never give up. If you had told me I would be doing Zumba and walking without struggling in my eight year with Parkinson's, I would have definitely thought you were crazy.
Don't let the struggles and bad circumstances of today dictate your final outcome in life. You never know what your final chapter of your life holds if you give up too quickly. So, have faith, don't lose hope, and don't give up for you don't know what tomorrow brings. Living with Parkinson's allowed me to understand the plight of anyone struggling with life, and my recovery allows me to share my story to never lose hope as no one knows how all our stories unfold.
Read Fitness Counts to learn more about Parkinson's and exercise
More Stories
from the Parkinson's community