The doctor took a deep breath and said, "Dr. Ruedrich, you have Parkinson's disease."  Several heartbeats later I said, "I'm done."
I said it again. I would never deliver another baby or become an auxiliary member of a family. It would be like telling a pilot, you can't fly, or a surfer to stay dry. In my profession, my new diagnosis implied liability. A "bad baby" or surgical complication would eventually be attributed to my wobbly hand. I imagined hearing: "why is a doctor with Parkinson's disease (PD) still working?"
I'm a high-risk obstetrician, so I take on the difficult pregnancies: the triplets or more, hypertension, diabetes, previous pregnancies with poor outcomes, pre-term delivery and stillbirths.
Now, I miss the exhilaration of hearing that first cry. No longer do I get to experience the adrenaline rush of an emergency Cesarean section, "saving" a baby. To be truthful, a part of me felt relief. I hadn't been operating or delivering babies with confidence. Would I want me operating on me? Perhaps not.
So, do I go sit in the corner and pull my white coat over my head? I can't take that path. I won't take that path. I like challenge. Either I have control over my disease or it controls me.
I still see patients in the office and make rounds at the hospital. My wife says, "he doesn't get to play with anything sharp or pointy." The dividend is time, easier office days, no night or weekends "on-call." I'm no longer burning the candle at all three ends and I'm taking better care of myself.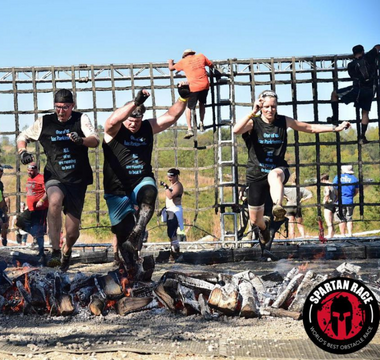 I challenge myself with keeping fit. My PD research yields the sense that doing anything physical is beneficial. Boxing, tango, Tai Chi, balance, core strength. I work out twice a week with a trainer (using a PD-specific regimen, Delay the Disease) and run three times a week. Instead of running from one delivery room to another I now run around my neighborhood. Exercise is empowering!
I also look for opportunities to talk to people about Parkinson's. When someone looks askance at my "broken wing," I jump on the chance to educate my listener. It demystifies the elephant in the room and I'm amazed at how often I hear they have a relative or coworker with Parkinson's.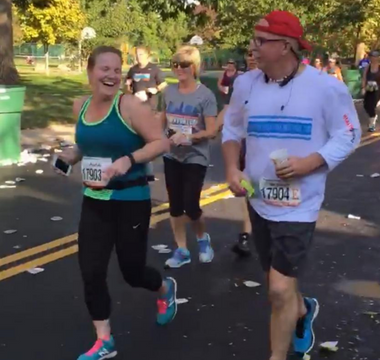 So, I run, jump, lift weights, plank, stretch, jump rope and climb, and try not to hurt myself, especially by falling. A workout friend admonishes me at the completion of every exercise session… "don't fall," he says. And I count my blessings. I understand that each day is an opportunity. My license plate tells the story: LIVTDAY. Worrying about tomorrow serves no purpose. I try to be in the moment.
I have served on the Parkinson's Foundation Ohio Chapter board for the last three years. Every year I'm proud and excited to participate in Moving Day. Last year, my team "Rider, Ruedrich, Schoon" raised more than $93,000 to fund Parkinson's research and local programs.
More Stories
from the Parkinson's community