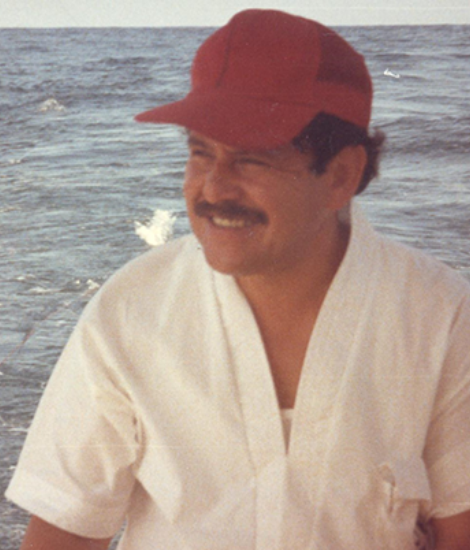 Family Members
Cristina Ibarra
English
My dad, Jorge, was born in 1942 in Mexico to a hardworking family. My father and grandfather started a company dedicated to manufacturing hand-made, artisanal candy. Eventually the company prospered and was recognized in Mexico and throughout Latin America.
My father's Parkinson's disease (PD) symptoms first manifested as fatigue. He would get exhausted from just walking. His face also started to change. He underwent medical tests and exams until the doctor diagnosed him with Parkinson's in 2005. He was given Sinemet as his primary medication to help with symptoms. Here in Mexico, we pay for health insurance so he can regularly visit a neurologist, psychologist and psychiatrist to manage his PD and make adjustments to his medications.
Over the last 11 years his health and quality of life started to deteriorate. But recently, something inspired him to begin making homemade candy again. It's become a hobby for him. He's been teaching young adults how to make his artisanal candy, because it is a craft after all. Since he's returned to his passion he's now coping better with his Parkinson's and his mood has improved as well.
In order to make his artisanal candy he has to constantly move. His Parkinson's makes his muscles rigid, but when he's constantly moving to mold the candy it breaks his rigidity. When he stops moving he gets tired since the PD affects his energy. He's also lost a lot of weight and muscle mass, which makes his body weaker.
In Mexico we can't find any PD support groups to attend. We consider ourselves lucky to have access to his medications, although they are expensive. There are people here who do not have access to the resources we do because they are enrolled in the country's free health insurance, which is not sufficient. My father has met very few people with PD here in Mexico. He's never been outgoing, but now with PD he's even less willing to make new friends. However, his outlook and desire to speak to people completely change when he's around his assistants in the confectionary or teaching others how to mold candy.
I wanted to share a video of my father making candy because it makes me happy to see how he's living his life again. He is trying to make his life better and not let PD win. I'm incredibly proud of him.
Español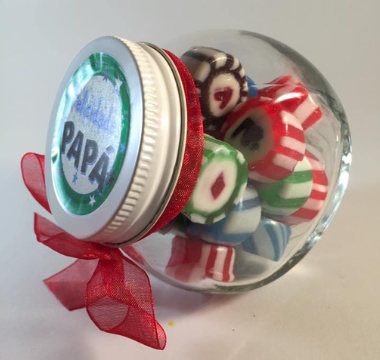 Mi padre, Jorge, nació en 1942 en México a una familia trabajadora. Mi padre y abuelo empezaron una empresa dedicada a la fabricación de dulces hechos a mano. Con el tiempo la empresa se hizo muy conocido dentro de México y en toda América Latina.
Para mi padre, los síntomas de la enfermedad de Parkinson manifestaron por primera vez como fatiga. Se ponía agotado de sólo caminando. Su cara también empezó a cambiar. Fue a pruebas médicas y exámenes hasta que el médico le diagnosticó con Parkinson en 2005. Le dio Sinemet como su principal medicina para aliviar los síntomas. Aquí en México, pagamos para el seguro de salud para que mi padre puede ir regularmente a un neurólogo, psicólogo y psiquiatra para gestionar los medicamentos y el Parkinson.
Su salud y calidad de vida empezaron a deteriorar durante los últimos 11 años. Pero recientemente algo le inspiró para empezar a hacer los caramelos de mano otra vez. Ahora es un pasatiempo para él. Es algo que le gusta y quiso intentar de nuevo con algunos ayudantes y enseñar a gente joven también porque es un trabajo artesanal. Desde que ha vuelto a su pasión está mejorando con su enfermedad de Parkinson y su estado de ánimo.
Mi padre tiene que moverse constantemente para preparar los caramelos. El Parkinson deja sus músculos rígidos, pero cuando está en constante movimiento haciendo los caramelos se rompe su rigidez, ayudando al cuerpo temporalmente. Está cansado después porque es un trabajo duro y el Parkinson le ha hecho perder peso y masa muscular.
No hay grupos de apoyo para el Parkinson en la ciudad. Nos consideramos afortunados que es fácil conseguir los medicamentos, aunque no son baratos. Aquí hay personas que no tienen acceso a todos los recursos porque tienen el seguro de salud gratuito que no es suficiente. Mi padre solamente ha conocido a algunas personas en México con el Parkinson, pero no es muy sociable y no hace amistades fácilmente. Él siempre fue así, y es más difícil socializarse ahora que tiene el Parkinson. 
Sin embargo, su punto de vista y el deseo de hablar con la gente cambia cuando está alrededor de sus ayudantes en la confitería y cuando está enseñando a otros cómo moldear el caramelo.
Quería compartir un video de mi padre trabajando con los caramelos porque estoy feliz verle viviendo su vida de nuevo. Él está tratando a mejorar su vida para no dejar que el Parkinson gana. Estoy muy orgullosa de él.
More Stories
from the Parkinson's community