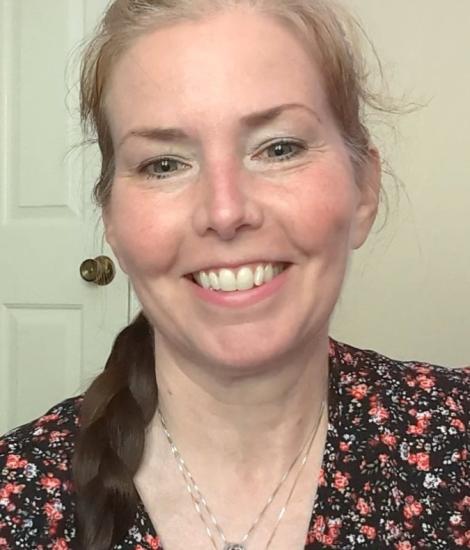 People with PD
Charlotte Juarez
I was diagnosed with Parkinson's disease (PD) in March 2021. I do my best to stay healthy and positive, while encouraging others in the PD community to do the same. I applied to be a Parkinson's Foundation Ambassador because I'm passionate about sharing information and helping others on this journey. I am also currently the Virginia Ambassador with the Davis Phinney Foundation, and I was recently invited to be an ambassador with the PMD Alliance.
I have a YouTube channel where I share my efforts for living well with PD, including exercise and motivational videos. I hope my videos inspire other people in the Parkinson's community to keep moving and stay positive! I pledge to donate 50% of the channel's revenue to Parkinson's research.
In April of this year, I started my polymer clay jewelry business. I donate 50% of my jewelry sales to Parkinson's research as well. I'm excited to continue raising awareness for PD with this new venture! As of July, I've been able to donate over $800 help this cause.
I have been married 31 years. My husband and I have two sons, who are both married, and one grandson. My family is my greatest blessing and I'm grateful for their love and support with all my activities in the Parkinson's community. Our grandson turned three this year and has become aware of my tremor, so I published a children's book called "Grammy Has Parkinson's." I hope this book helps alleviate some of the mystery and concern children may have regarding family members dealing with this disease. I plan to also donate 50% of book sales to Parkinson's research. I still work full-time and aside from my activities in the PD community, I love spending time with family, hiking in our national parks, doing jigsaw puzzles and crafting. I'm proud to be a part of the Parkinson's community and know I'm in the company of brave, resilient warriors!
Get involved in the PD community by raising awareness and funds. Create your own fundraiser today!
More Stories
from the Parkinson's community