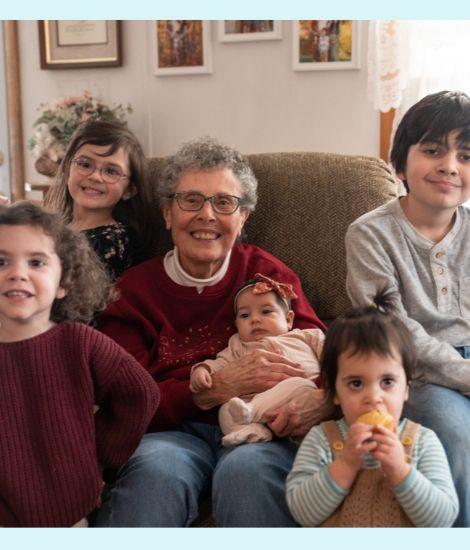 People with PD
Carole Schmidt
My adventure with Parkinson's disease (PD) started 19 years ago when my primary care physician noticed a slight tremor in my hand and sent me to a neurologist for tests. One year later, I was diagnosed with Parkinson's. I have been pleased under his care, as he has been cautious  increasing dosages, and has not been too quick to introduce new PD medications. Now that my needs are increasing, I am thankful he didn't prescribe too much too soon.
A few years ago, I started a PD support group at my church. I reached out to the Parkinson's Foundation Helpline — at 1-800-4PD-INFO (1-800-473-4636) — for information and was grateful for their provision of both basic and more advanced information. The support group was successful, with a monthly attendance of about 15 people, including caregivers. As time passed, I became overwhelmed with preparation and leading the meetings, so the group disbanded.
Sharing some of my bumps in the road... have you ever hallucinated? One day I saw a cute mouse, dressed in a tuxedo. He ran from the kitchen to where I was sitting at my computer, he saw me and ran back. I set mouse traps. Days later, when he neither reappeared nor got caught, I realized he did not exist.  
I take three pills during the night (2 a.m. and 4 a.m.). This has been the answer to help me wake in the morning and take PD medications with breakfast, then waiting until noon before I have the energy or balance to do anything other than sit. It took about two weeks to fine-tune the timing. I hadn't told my neurologist what I was trying. I called the Parkinson's Foundation Helpline for their opinion of my unusual scheduling and was advised to discuss it with my doctor. He gave me a green light.
My physician and neurologist are both retiring. I am not happy. So, I called the Parkinson's Foundation Helpline for recommendations of PD specialists in my area. Although they provided some, they were too far for me to drive. I am exploring local neurologists, and trusting God to lead where He thinks best for me. I am in good spirits and try to give a listening ear and TLC to homebound friends. My hubby of 62 good years and I laughed a lot, and I continue (he passed six years ago) to.
I connected with the Parkinson's Foundation Helpline several years ago, and I view it as an always open door for help. I have appreciated them from day one. Without my hubby and my retiring doctors, I have almost found a "second home" with the Parkinson's Foundation information specialists.
With every phone call to the Parkinson's Foundation Helpline, I ask for advice, information or opinion on minor and major issues connected to PD. I have always been connected to a patient, pleasant, interested, caring and knowledgeable Parkinson's information specialist... who becomes more like a friend by the time I hang up.
Parkinson's is not the end of my story. I believe that with God's guidance, family, friends and the Parkinson's Foundation, I may have a few more years to enjoy life.
Call the Parkinson's Foundation Helpline 1-800-4PD-INFO (1-800-473-4636) for answers to your Parkinson's questions.
More Stories
from the Parkinson's community