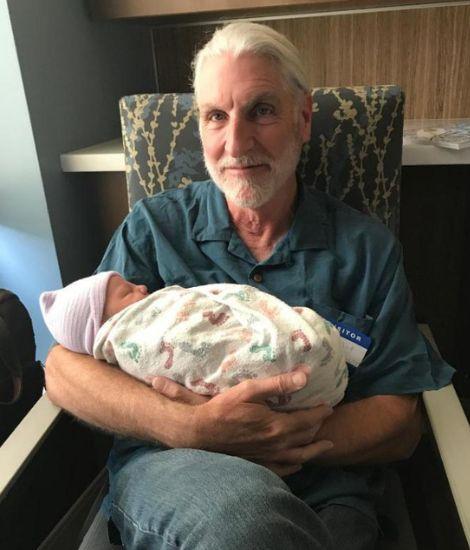 People with PD
Brian George
A Physical Therapist specializing in Parkinson's disease (PD) changed … saved my life as I know it.
I was diagnosed with PD a year ago after experiencing symptoms for a couple of years. I am lucky. I seem to be on a slow progression, currently on two medications, both agonists.
From a time before my formal diagnosis, I have understood that exercise is critically important therapy. I was exercising more, but humans are not good at connecting future consequences with immediate actions. I was thinking of exercise today as an investment in a delay in being wheelchair-bound in 15 to 20 years. 
Then I got an email introducing me to the MIND (Movement Initiative for the Newly Diagnosed) program, a Parkinson's Foundation community grant recipient. The initial evaluation and therapy sessions were at no cost, covered by a grant. The email came from Valerie Johnson, PT, DPT, a physical therapist specializing in PD. I had nothing to lose. There were still spots open under the grant, so I signed up. It was perhaps the best decision of my life.
Dr. Johnson through her practice, Balance Therapy LLC, proved to be fantastic in many ways. She is extremely knowledgeable regarding movement exercises specifically useful for Parkinson's. Like all great physical therapists, Dr. Johnson is a great motivator and a hard taskmaster.
But the most important gift she gave me was a different understanding, on an emotional level, of the value and importance of the exercise in which she was training me. I had many questions regarding the specific benefits of the individual movements and why and how they provided those benefits. She answered those questions in an accessible and useful way. For instance, she summarized that she was "retraining my brain."
Dr. Johnson's credibility made her persuasive, and she persuaded me that there were both long-term and immediate short-term benefits to these exercises. The short-term perspective is critically important because it is much more likely to motive action today. Having been "converted" to believing in the benefits of physical therapy across the arc of my Parkinson's progression, I threw myself into learning the exercises and improving my form, which is critically important.
The results have been immediate. I feel better (more free in my movements) than I have since my diagnosis and will be discussing dropping one of my medications at my next neurological appointment. I cannot be strong enough in my recommendation to seek out physical therapy. The education in exercise techniques is immensely valuable. The gift of a transformed mindset regarding real engagement in that exercise is priceless.
For a physical therapist referral or to learn more, call our Helpline at 1-800-4PD-INFO (473-4636).
More Stories
from the Parkinson's community