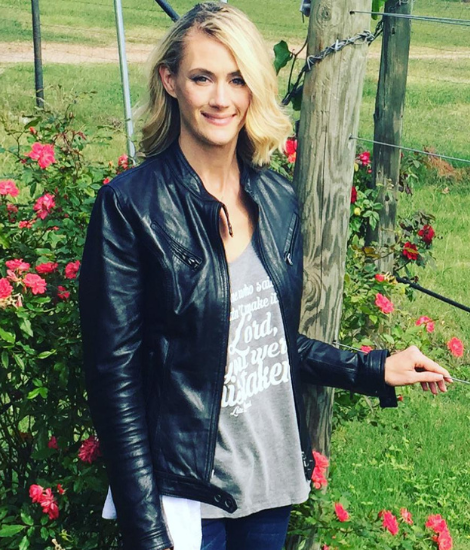 People with PD
Allison Toepperwein
I have young-onset Parkinson's disease. I've had it for at least 6 years, but it wasn't until New Year's Eve of 2014 when I was diagnosed. I've always been active. Growing up, I did gymnastics, cheerleading, track and cross country. When I was a young adult I became a certified Personal Trainer. Two years prior to my diagnosis, I began working out regularly, lifting weights and cardio training three to five days a week. I felt good. Exercise gave me the strength and energy I needed to keep up with my toddler.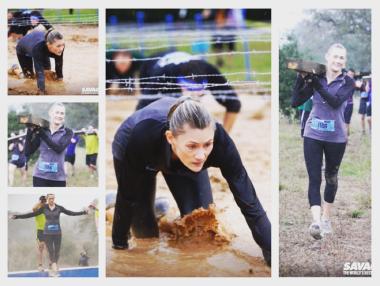 After I was diagnosed, I was put on the trifecta of PD drugs: Azilect, Mirapex and Sinemet. Then I read how exercise was THE ONLY THING proven to slow the progression of PD. So, I began training much harder than I ever had. I began going to my local track and running up to a mile at a fast sprint. I walked the bleachers, working my way up to three sets of 10 to strengthen my core. Bleachers were tricky at first because of my balance problems, but by repeatedly sticking to my routine, balance became less of an issue.
I eventually worked up to a 400-meter sprint, finishing only 10 seconds slower than my high school time! The summer heat led me to begin working out indoors. After renewing my membership three to five days a week I would go to the gym and lift weights, alternating upper body and lower body. Because my left arm has the tremor, I lift as heavy as I can with my left shoulder to compensate for the stiff, rigid movement and lack of strength.
Last August, I began to train for the Savage Race – 7 miles interlaced with an intense 25-obstacle course. As part of my training I started going to my daughter's elementary school to use the monkey bars twice a week. Something I realized after the race is that PD effects recovery time. When I used to work out or compete I would be out for a couple of days, and then I had the energy and stamina to take up where I left off. Although I finished strong, the Savage Race demolished my energy for about a month. I lost five pounds of muscle and when I went back to the gym, I had to cut back considerably and work my way back up.
Today, I've applied to be an American Ninja Warrior competitor. Why? Because I wish to break boundaries. I want to inspire people to get off the couch. I want people with PD to realize this disease can be controlled to a major extent by exercise.
I've experienced the benefits of exercise in my sleep. My PD therapy is doing weights or running the track. I have more energy, stamina and strength than many men my age.
The National Parkinson Foundation is instrumental in fighting this disease. As a nonprofit, they recognize how incredibly important it is to exercise. Early on in my process, someone with PD told me, "Whatever you do, don't stop. If you stop, the disease will take hold of you." To be a part of a team that believes in that, motivates and educates movement and exercise was a no brainer for me.
I look forward to not only helping plan, but also participating in Texas' first Moving Day® DFW! I went to college in Dallas and I think it's the perfect spot to show the rest of America how Texans are pounding the pavement against Parkinson's.
Allison Toepperwein is a single mom, blogger and fitness enthusiast who is overcoming Parkinson's. She blogs about living with hope at www.LitWithinBlog.com.
Check out Allison's American Ninja Warrior Submission:
More Stories
from the Parkinson's community