Educational Events
Better Lives, Together: Fresno Parkinson's Summit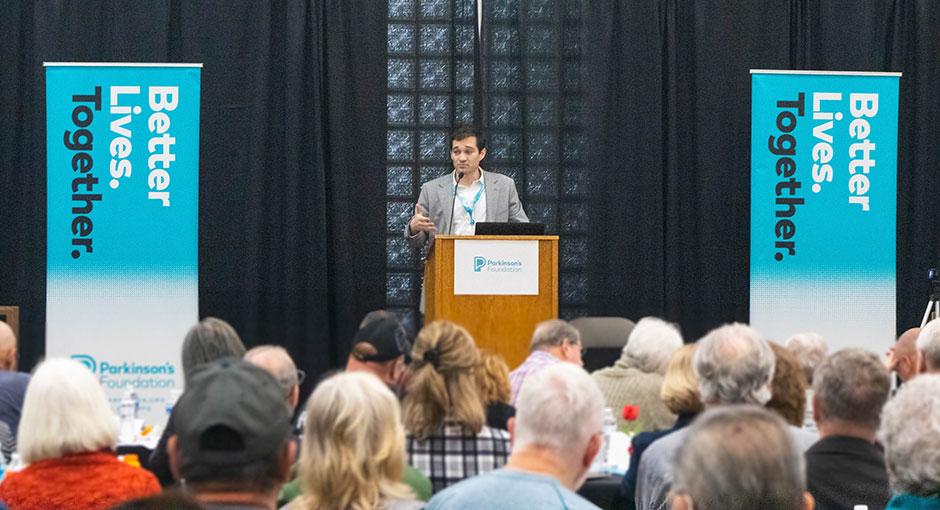 Understanding the complexities of Parkinson's disease (PD) is important for the person with Parkinson's as well as for their families and caregivers. Together with your community, learn about progression in Parkinson's including the stages of progression, promising treatments and strategies, and the latest research into slowing the progression of PD.
This program is open to people with Parkinson's, their family, friends and the community. There is no charge to attend, but registration is required as in-person seating is limited.
Speaker
Rafael Zuzuarregui, MD - UCSF Movement Disorders Clinic & San Francisco PADRECC, Veterans Affairs
Chapter Supporters
The Parkinson's Foundation is grateful for the unwavering support of our Program Sponsors. We invite you to view our full list of sponsors and learn more about them by visiting our Chapter Supporters Webpage.
COVID SAFETY: We're closely monitoring the coronavirus pandemic and following all local and state regulations for your health and safety. For the safety of the Parkinson's community, we're asking our participants to follow city and state guidelines regarding mask usage and social distancing safety protocols. Changes to the event date and location may be made, if necessary. Thank you for doing your part to help protect our community!
Educational Events
Learn how various clinical and non-clinical interventions can support not only symptom management but the overall well-being of the person living with PD.
Educational Events
Join Joan Hlas, MSW, LISW, CREATE Program Supervisor and Clinic Social Worker at Struthers Parkinson's Center, as we discuss the common progression of care needs in PD.
Educational Events
Start your week with calmness. Join us every Monday as our expert speaker leads you in guided relaxation techniques to help boost brain power and reduce stress.