Educational Events
Carolinas Chapter Symposium
Important Note About Registration: If you plan to join us in-person in Wilmington, NC for this event, please click on the "REGISTER IN-PERSON" button above. If you plan on joining us for the program online via Zoom, please click on the "REGISTER VIRTUAL" button. If you aren't sure which option to choose, please call (561) 206-3156.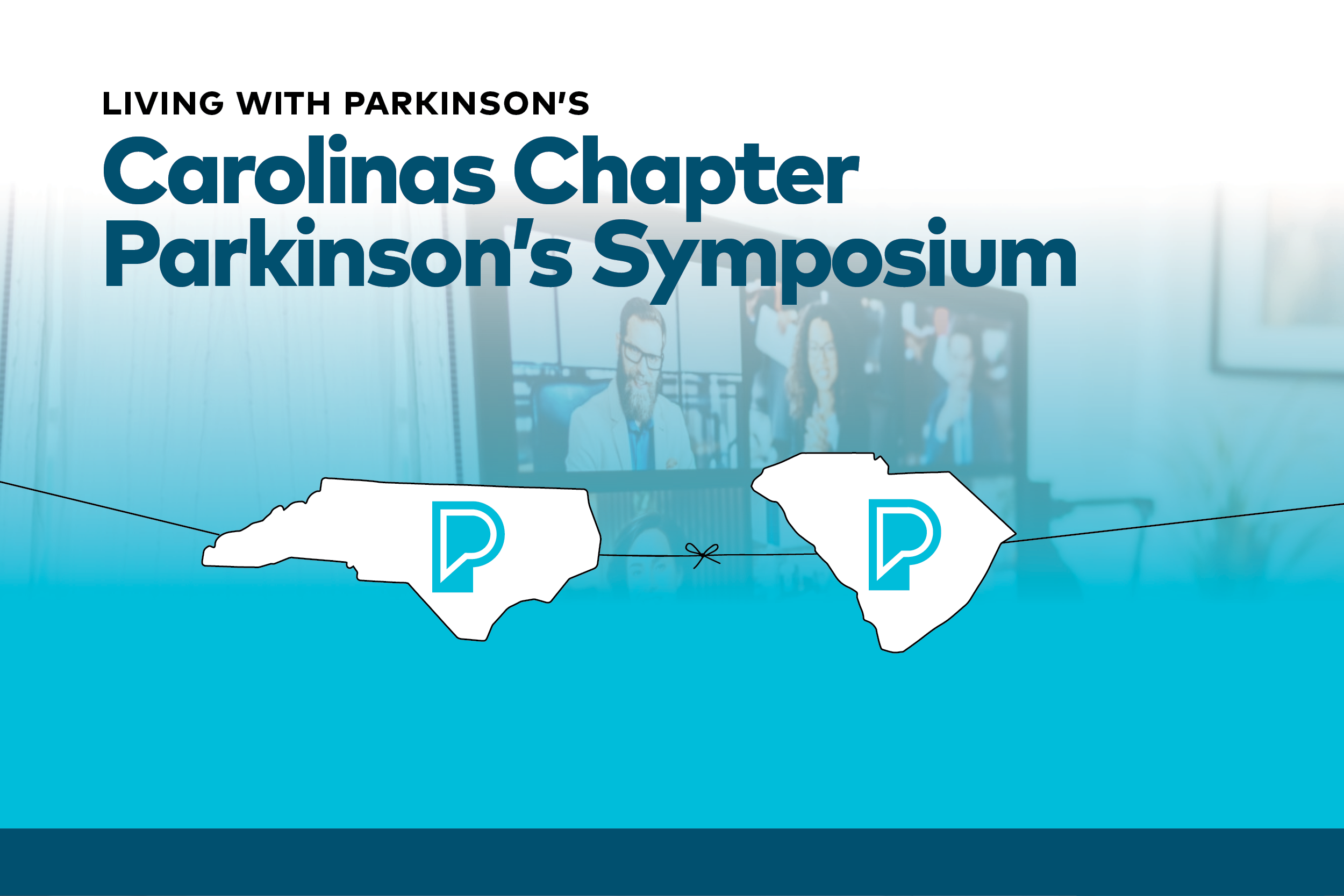 cognition changes 
Managing the impact of Parkinson's disease may become more challenging over time. Advancing non-motor symptoms, particularly changes in cognition, can be daunting for persons with Parkinson's and their loved ones. This program focuses on cognition changes in Parkinson's and explores new treatments and strategies to address such changes. Attendees may participate in person, or virtually via Zoom. 
There is no charge to attend, but registration is required. This program is open to people with Parkinson's, their family, friends and the community.
Speakers
Meagan Bailey, MD
Novant Health
Myriam Sollman, PhD
Prisma Health
Expert Panelists
Holly Thomas, OT
Novant Health
Laura Schwagerl, PT
Novant Health 
Corinne Lavoie, SLP
Novant Health
COVID SAFETY: The health and safety of our participants, sponsors, volunteers and staff are our top priority. We continue to monitor CDC recommendations and will adhere to state and local COVID guidelines in place on the event day. Adjustments will be made if necessary.
Educational Events
A virtual network for people living with Parkinson's disease (PD) who live alone, by choice or circumstance.
Educational Events
Learn how Parkinson's symptoms may change over time and new strategies available for managing them.
Fundraising Events
Moving Day is your chance to speak up about Parkinson's disease and move others to take action.