Educational Events
Mind, Mood and Motion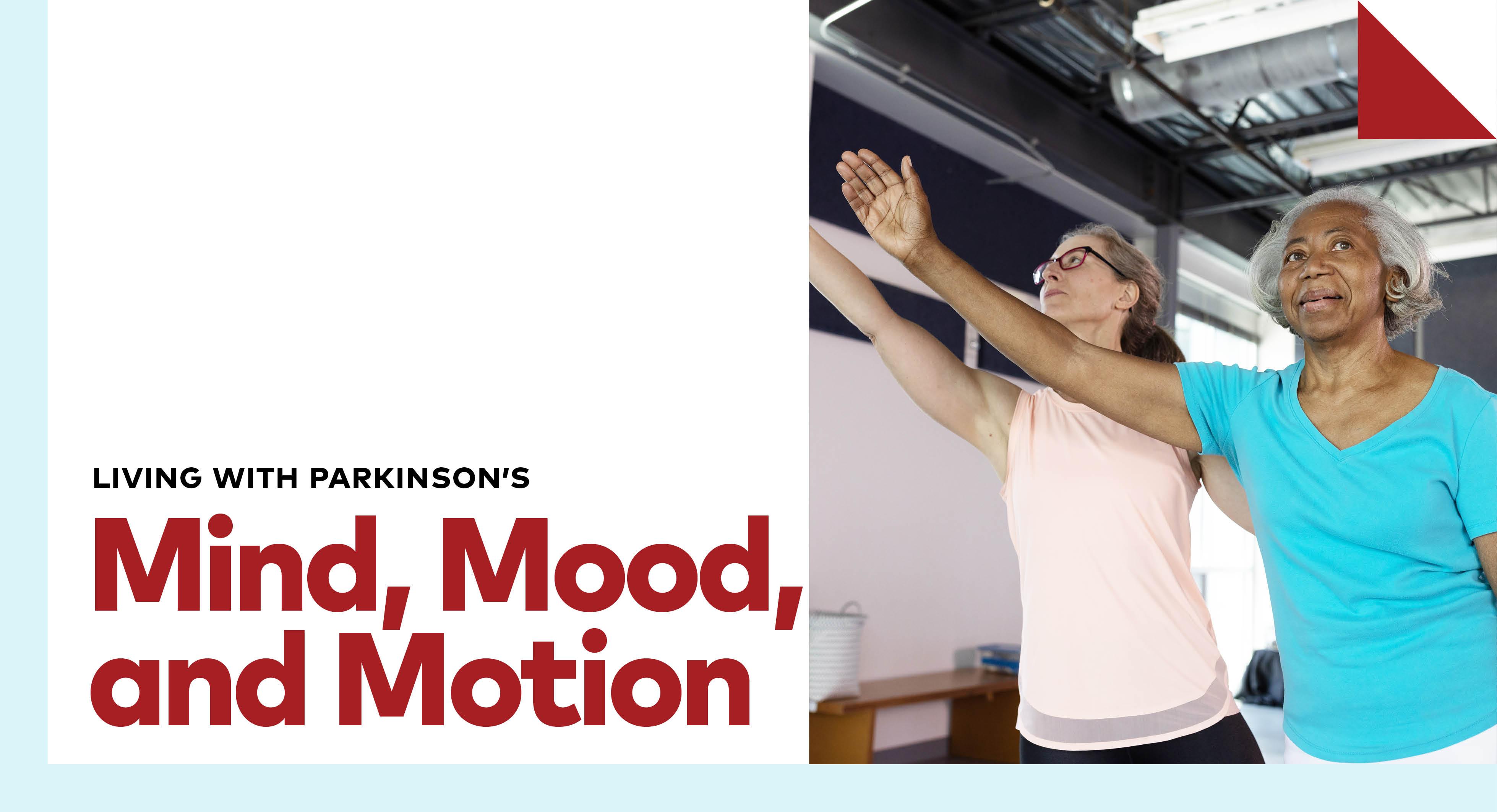 Check-in starts at 9:30 a.m. ET.
Exercise is an important part of a healthy lifestyle for everyone, but for people with Parkinson's disease exercise and physical activity are an essential part of overall Parkinson's management. This program will provide an overview of the positive impact physical activity can have on the movement symptoms of Parkinson's as well as mood and thinking changes.
There is no charge to attend, but registration is required. This program is open to people with Parkinson's, their family members, friends, and the community.
Speakers:
Evan McCarroll Johnson, MD
Piedmont Physicians Neurology Fayetteville
Paulette Lewis, MPT, DPT
Neu-Level Therapy and Wellness
COVID SAFETY: The health and safety of our participants, sponsors, volunteers and staff are our top priority. We continue to monitor CDC recommendations and will adhere to state and local COVID guidelines in place on the event day. Adjustments will be made if necessary.
Educational Events
Join us every Monday as our expert speaker leads you in guided relaxation techniques to help boost brain power and reduce stress.
Educational Events
In this virtual program, we will explore how to maintain a healthy diet during the holiday season while effectively managing your Parkinson's disease symptoms.
Educational Events
This program will provide strategies for coping and talking about it with healthcare providers or loved ones.