Educational Events
Women and Parkinson's Disease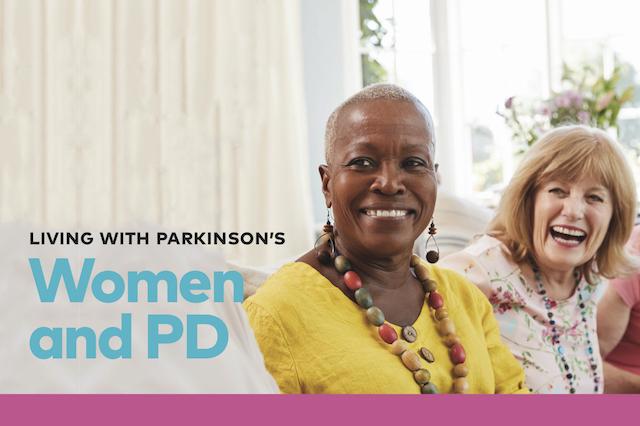 Women & Parkinson's Disease: A Day of Learning, Community & Discussion for Women Living with PD
Check-in, Resource Fair and Breakfast start at 10 a.m. Lunch will also be provided.
Join Indianapolis area women, living with PD, for a day of community, education, and discussion about Pelvic Floor Health and Intimacy.
Due to the goal of creating an empowering and open environment for discussion, we respectfully request only women with Parkinson's attend this event. However, If you are a caregiver who is a woman, please know you are also welcome. Even though this program is focused on Women Living with PD, we believe it can also be beneficial for women in general.
*Please note, if a male partner/spouse/friend needs to be present as a support for their loved one, we will have a designated area in the lounge (near the event room) where they can enjoy some community time on their own with complimentary refreshments and food.
Speakers
Lauren Habig, PT, DPT
IU Health
Mary-Margaret Sweeney, LCSW, CST
Seek and Summon Private Practice
There is no charge to attend, but registration is required.
The Parkinson's Foundation is grateful for the unwavering support of our Program Sponsors. We invite you to view our full list of sponsors and learn more about them by visiting our Chapter Supporters Webpage.

COVID SAFETY: The health and safety of our participants, sponsors, volunteers and staff are our top priority. We continue to monitor CDC recommendations and will adhere to state and local COVID guidelines in place on the event day. Adjustments will be made if necessary.
Educational Events
Learn how Parkinson's symptoms may change over time and new strategies available for managing them.
Fundraising Events
Moving Day is your chance to speak up about Parkinson's disease and move others to take action.
Educational Events
Learn how Parkinson's symptoms may change over time and the tips and tools for adjusting to life with Parkinson's disease.