Educational Events
Care Partner Summit: West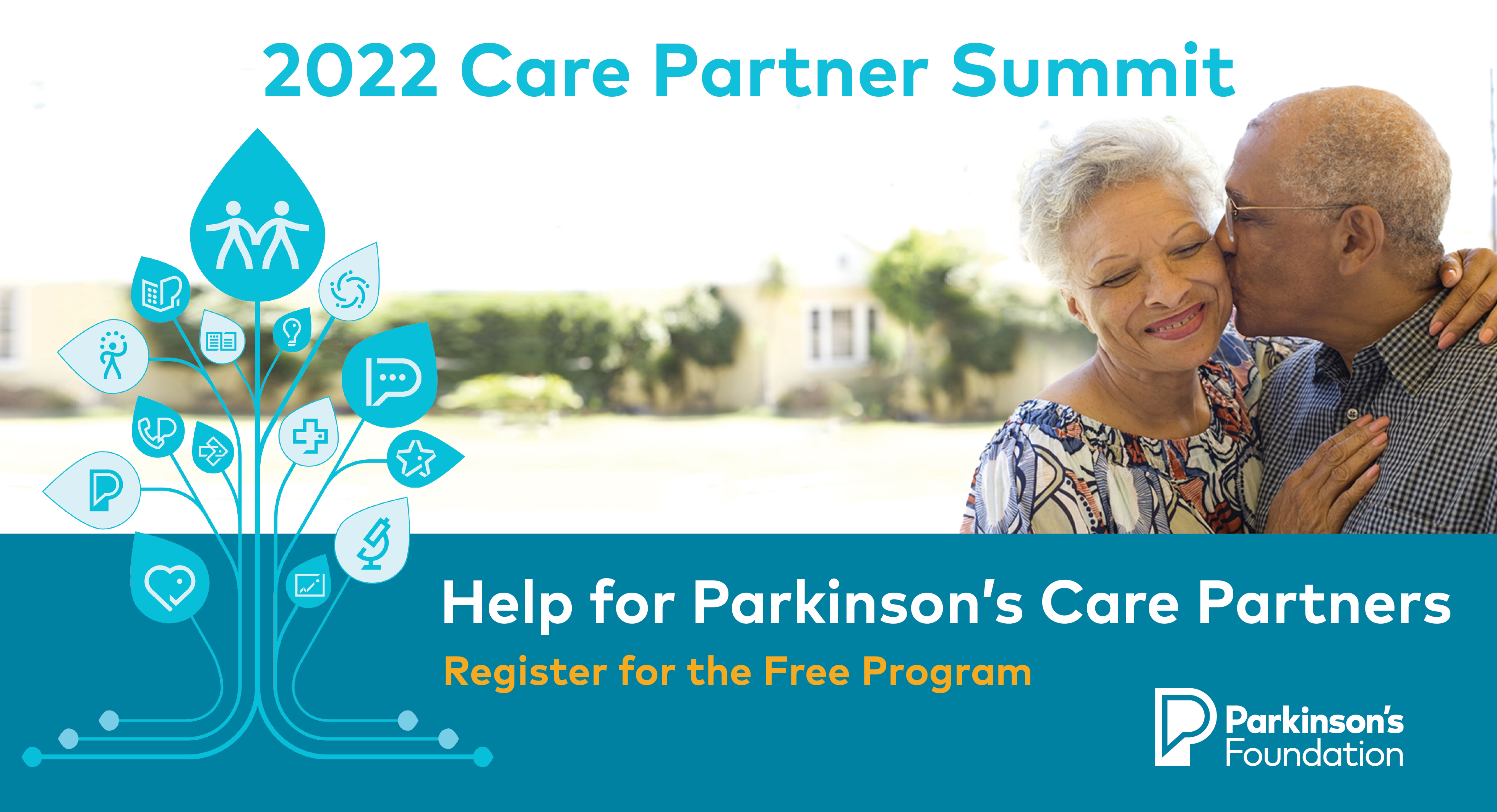 Please note that the in-person event is from 9 a.m.-12 p.m. PT and the online event is 10 a.m.-11:30 a.m. PT.
We are bringing care partners together in-person and online to provide tools and resources to help make life better for themselves and their loved one with Parkinson's disease. The Summit will focus on how to manage evolving roles and identity as well as thinking changes in Parkinson's.
This program is designed with care partners in mind and is recommended for anyone caring for someone living with Parkinson's disease, including spouses, partners, family, children or friends.
Attend in-person or watch the program at-home via Zoom: This program will be in-person at the Mittleman Jewish Community Center in Portland, OR,  where complimentary brunch will be provided. You have the option of attending our in-person program or you can watch the webinar from home via Zoom. Please tell us which option you prefer during the registration process.
Speakers
Lee Neilson, MD, Staff Neurologist, NW PADRECC
Advanced Mental Illness Research Fellow
Clinical Instructor, Oregon Health & Science University
Louise Marasco, PhD
Clinical Psychologist, Assistant Professor of Medicine
Oregon Health & Science University
COVID SAFETY: We're closely monitoring the coronavirus pandemic and following all local and state regulations for your health and safety. For the safety of the Parkinson's community, we're asking our participants to follow city and state guidelines regarding mask usage and social distancing safety protocols. Changes to the event date and location may be made, if necessary. Thank you for doing your part to help protect our community!
This event is made possible by Presenting Sponsor, ACADIA Pharmaceuticals:
The Parkinson's Foundation is grateful for the unwavering support of our Local Program Sponsors. We invite you to view our full list of sponsors and learn more about them by visiting our Chapter Supporter Webpage.
Educational Events
A virtual network for people living with Parkinson's disease (PD) who live alone, by choice or circumstance.
Educational Events
Learn how Parkinson's symptoms may change over time and new strategies available for managing them.
Fundraising Events
Moving Day is your chance to speak up about Parkinson's disease and move others to take action.