Educational Events
Parkinson's Disease Patient and Family Symposium 2022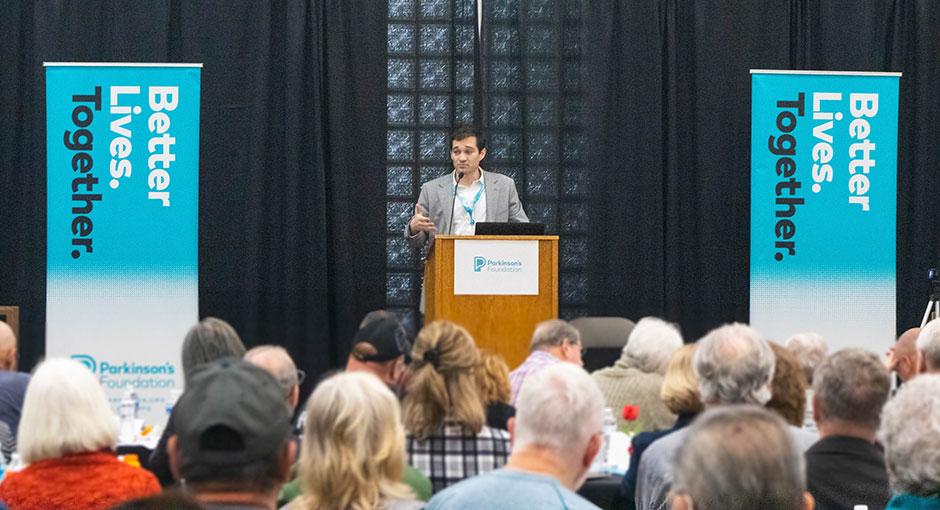 Parkinson's Foundation and Northwestern Medicine Parkinson's Disease and Movement Disorders Center present: Parkinson's Disease Patient and Family Symposium.
This program will feature experts talking about the advances in Parkinson's research, the therapies and nutritional requirements of PD, along with the psychological aspects of PD, providing interventions for one's mental health and overall well-being. There will be a Q&A at the end of the presentation.
Speakers
Danny Bega, MD
Laurie Mischley, ND
Tanya Simuni, MD
Erin Cecchi, LCSW
This program is open to people with Parkinson's, their family, friends and the community. There is no charge to attend, but registration is required.
This is a virtual program, taking place live, using the online Zoom platform. Instructions on joining the webinar are provided after registering.

A Parkinson's Foundation Center of Excellence
Northwestern Medicine Parkinson's Disease and Movement Disorders Center provides innovative, multidisciplinary care for patients and families affected by Parkinson's disease and other movement disorders. The Center's care team works to promote health, education and support for patients. It also supports caregivers, family members, healthcare providers and the community. We continually strive to meet the needs of the Parkinson's community in a variety of ways. In doing this, we have adapted our annual symposium to a virtual setting for the safety and accessibility of the larger Parkinson's community.




Educational Events
Join us to hear from Parkinson's disease experts and advocates about strategies and treatments to help prevent and slow cognitive decline.
Educational Events
Acompáñenos en el sur de la Florida para aprender sobre qué es el Parkinson, qué lo provoca, síntomas comunes, tratamientos y estrategias para controlar los síntomas.
Educational Events
Start your week with calmness. Join us every Monday as our expert speaker leads you in guided relaxation techniques to help boost brain power and reduce stress.