Educational Events
Gulf Coast Chapter Symposium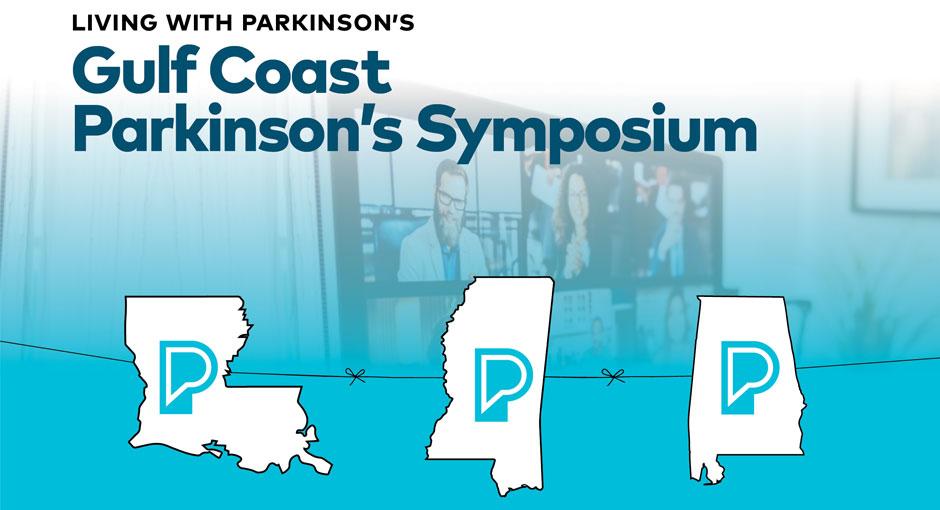 Please note that this event is from 10 a.m.-2:00 p.m. CT.
Join us to discuss Parkinson's symptoms, treatments, and progression while we explore important factors in helping live your best life, including exercise, support systems, and hospital safety with Parkinson's.
Attend in-person or watch the program at-home via Zoom: This program will be in-person in Slidell, LA. You have the option of attending our in-person program or you can watch the webinar from home via Zoom. Please tell us which option you prefer during the registration process.
Keynote Speaker
Brian J. Copeland, MD- LSU Medical School
This program is open to people with Parkinson's, their family, friends, and the community. There is no charge to attend, but registration is required.
Expert Panelists
Anne Marie Savoy, LMSW, Ochsner
Sarah Perez, MD, Tulane
Jan Grimes, Person with Parkinson's Disease
Kathleen Delpy PT, DPT, Ochsner
Liz Parker, OT, Ochsner
Rachael Rayes, MS CCC-SLP, Ochsner
Garland Wilson and Susan Perlis, Moving Colors Productions
Fitness Break Provided by: Kelly Harp Haber, Dance for Parkinson's
COVID SAFETY: We're closely monitoring the coronavirus pandemic and following all local and state regulations for your health and safety. For the safety of the Parkinson's community, we're asking our participants to follow city and state guidelines regarding mask usage and social distancing safety protocols. Changes to the event date and location may be made, if necessary. Thank you for doing your part to help protect our community!
The Parkinson's Foundation is grateful for the unwavering support of our Program Sponsor. We invite you to view our full list of sponsors and learn more about them by visiting our Chapter Webpage.
Educational Events
Learn about strategies available for managing the intricacies of PD to help bolster quality of life, reduce stress and maximize well-being.

Educational Events
Start your week with calmness. Join us every Monday as our expert speaker leads you in guided relaxation techniques to help boost brain power and reduce stress.
Educational Events
Learn how Parkinson's symptoms may change over time and new strategies available for managing them.