Educational Events
Great Lakes Chapter Symposium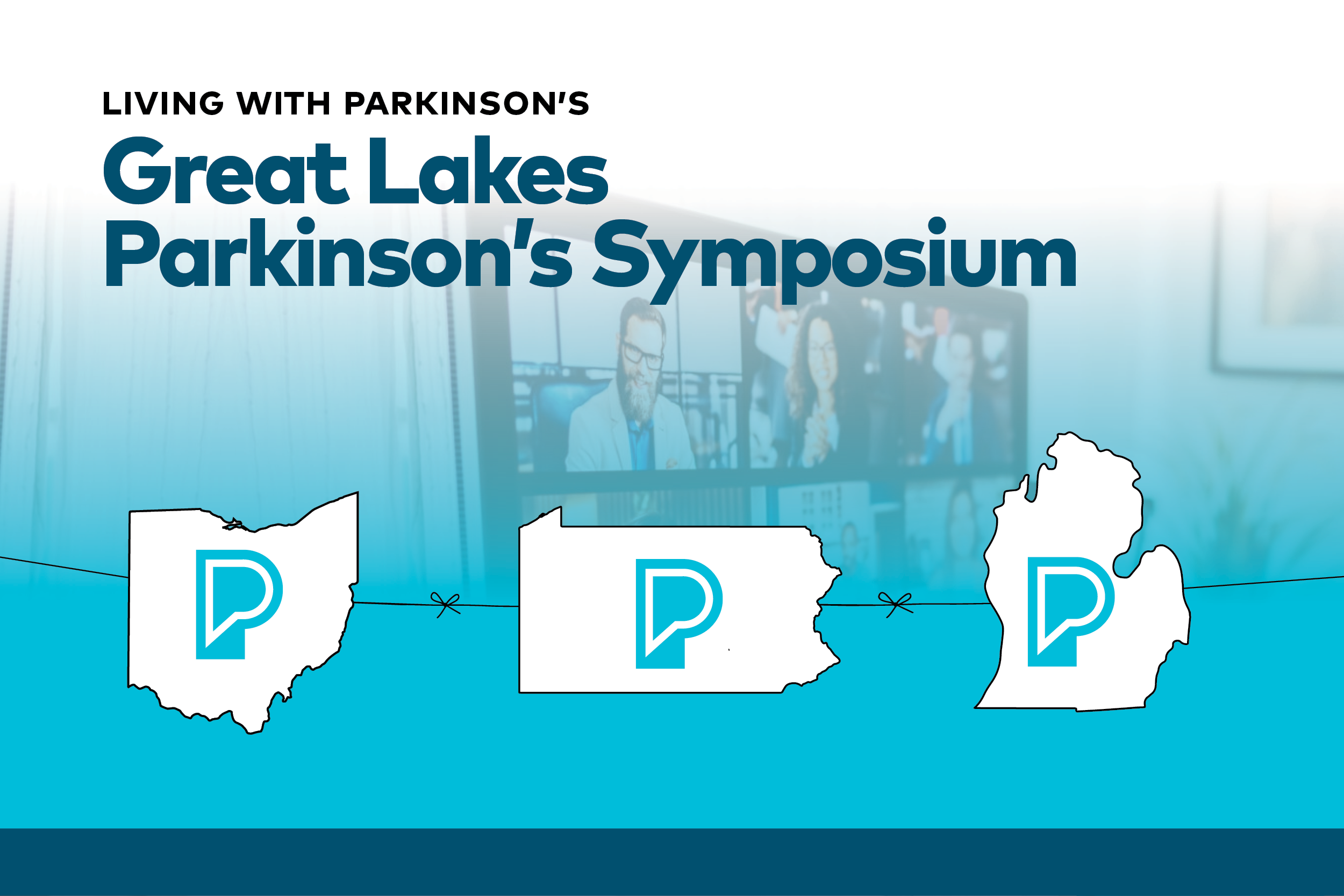 Join us to discuss Parkinson's symptoms, treatments, and surgical options while we explore important factors in helping live a better life with Parkinson's disease. There will be opportunity to ask questions, stretch during movement breaks, and visit local resource tables.
Attend in-person or watch the program at-home via Zoom: This program will be in-person at the Bridgewater Banquet & Conference Center (Powell, OH). You have the option of attending our in-person program or you can watch the webinar from home via Zoom. Please tell us which option you prefer during the registration process.
COVID SAFETY: We're closely monitoring the coronavirus pandemic and following all local and state regulations for your health and safety. For the safety of the Parkinson's community, we're asking our participants to follow city and state guidelines regarding mask usage and social distancing safety protocols. Changes to the event date and location may be made, if necessary. Thank you for doing your part to help protect our community!
Speakers
Reversa R. Joseph, MD, MS
Chalmers P. Wylie Ambulatory Care Center
Brian Dalm, MD
Wexner Medical Center
Rozena Davis, CNP
Wexner Medical Center
Clarisse Goas, CNP
Wexner Medical Center
This program is open to people with Parkinson's, their family, friends, and the community. There is no charge to attend, but registration is required.
The Parkinson's Foundation is grateful for the unwavering support of our Program Sponsor. We invite you to view our full list of sponsors and learn more about them by visiting our Chapter Webpage.






Educational Events
A virtual network for people living with Parkinson's disease (PD) who live alone, by choice or circumstance.
Educational Events
Learn how Parkinson's symptoms may change over time and new strategies available for managing them.
Fundraising Events
Moving Day is your chance to speak up about Parkinson's disease and move others to take action.