Advancing Research
Parkinson's Foundation Shares Six Study Findings at MDS International Congress 2022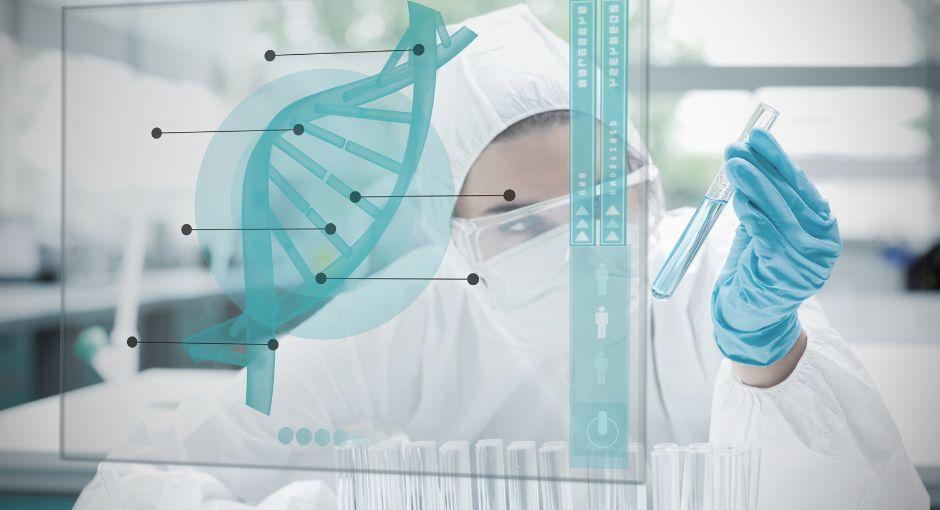 Gene and Variant Curation of Parkinson's Disease Genes by an Authoritative Expert Panel
There are 502 commercially available genetic tests for PD. The Parkinson's Foundation collaborated with MDSGene to establish an expert panel for Parkinson's genetics under ClinGen — an FDA-recognized, global resource that uses criteria to determine gene-disease relationships. The ClinGen Parkinson's Disease Gene Curation Expert Panel (GCEP), formed in 2020, seeks to provide clarity in the world of PD genetic testing, working to establish genetics testing guidelines.
"The recognition of PD GENEration at an international forum speaks to the impact that this study has already made in the field and represents our commitment to delivering improvements to Parkinson's disease care and research. We are confident that PD GENEration's contributions to the global research community will bring us closer to scientific breakthroughs."

Anna Naito, PhD

Associate Vice President of Clinical Research Parkinson's Foundation
The PD GCEP aims to inform the FDA and pharmaceutical companies on the prioritization of key genes linked to the disease. Ultimately, this work will accelerate the progress towards bringing more effective treatments to people with PD.
The PD Gene Curation Expert Panel (PD GCEP) members convenes 58 experts from several countries representing geneticists, PD clinicians, biochemists, genetic counselors and pharmaceutical companies.
Closing the Gap: Increasing Access to Genetic Testing and Counseling for Hispanics Through PD Research
The incidence of Parkinson's (the measure of new cases arising in a population over a given period of time) across the globe is steadily increasing. For researchers to better understand the cause of PD and its various symptoms, it is imperative to collect as much data from as many diverse populations as possible. Diversifying genetic data can help accelerate the pace of Parkinson's research and our understanding of the causes and many symptoms associated with PD.
This poster describes the efforts taken through the PD GENEration genetic study and the GEN-EP Latino study to reach Hispanic populations in the U.S., Puerto Rico and the Dominican Republic. To date, 151 results have been reported to Hispanic PD participants (49 from PD GENEration genetic registry and 102 from GEN-EP).
22 participants (or 15%) were identified carrying a well-known PD gene.
More than half (55%) have a variant in if PD-related genes: GBA, followed by LRRK2 (32%) and PRKN (14%).
PD GENEration Clinical Phase: Genetic Diagnostic Yield and Clinical Characteristics
This study aims to assess the prevalence of genetic forms of PD in North America through PD GENEration. Among the North American cohort of PD GENEration, 14.8% of participants carried a genetic variant linked to PD. Widespread genetic testing in North America will help identify previously unsuspected individuals with major PD gene variants, and, ultimately, qualify more people for enrollment in precision medicine clinical trials for PD.
Implementing Team-Based Outpatient Palliative Care in Parkinson's Foundation Centers of Excellence: Study Design
Despite mounting evidence on the benefits of palliative care for people with neurologic illness and their families, there are few models of how to implement and disseminate this model of care. The Parkinson's Foundation developed a model to implement palliative care treatment, based on a successful team-based approach developed in three U.S. Parkinson's Foundation Centers of Excellence.
Authors describe the study design and early lessons of the implementation project that aims to make integrated palliative care a new standard of care across the 33 U.S. centers.
Palliative care is operationalized around five measurable and actionable pillars: non-movement symptom management, advance care planning, caregiver support, emotional/spiritual support and timely referrals to specialist PC and hospice.
The use of an education and training course for healthcare professionals, quality improvement coaching, and the development of shared central resources through the Parkinson's Foundation.
Five core teams are assisting with the development and implementation of palliative care across the centers.
Overall, there is a need for increased palliative care services for people with Parkinson's and their families to help address gaps that exist in current models of care. Previous research has shown that palliative care significantly contributes to a better quality of life for people with PD, and that outpatient palliative care may help with symptom management and end-of-life care. This implementation project seeks to make integrated palliative care a new standard of care across all Centers of Excellence, potentially impacting 140,000 people with Parkinson's who receive care at these centers.
Patient Advisory Boards: A Model for Patient Engagement in Parkinson's Disease Comparative Effectiveness Research
To address the lack of comparative effectiveness research (CER) in PD and the need to begin building an infrastructure to address this gap, this pilot project aimed to build a replicable, sustainable model of patient engagement in PD CER at academic research centers through patient advisory boards. This pilot offers a model for patient engagement in PD academic research centers that can facilitate the involvement of people with PD from the community in different stages of the research process, such as when setting research priorities, protocol design and considerations.
Screening and Treatment of Depression in Parkinson's Disease within Movement Disorders Centers: A Quality Improvement Initiative
The Parkinson's Outcomes Project is a study that tracks and monitors the care of people with PD over time at select Parkinson's Foundation Centers of Excellence (designated medical centers that treat people with PD). Among Centers of Excellence, more than 50 percent of people with PD report that their depression is not treated or responded to with mental health services. This study suggests that regularly screening for depression among people with Parkinson's can help identify untreated depression and prompt treatment, improving quality of life.
Study takeaways include:
Assessing the feasibility of systematic depression screening using a survey of people with PD at six centers and determined barriers during appointments.
Results: 133 individuals screened positive for depression and will be followed for treatment and changes in quality of life.
Systematic screening for depression will help improve the standard of care and quality of life by educating clinicians and people with PD.
Stay up to date with the latest Parkinson's Foundation programs, research and happenings in our Parkinson's Today blog.