Raise Awareness
Center of Excellence Series: Rush University Medical Center Provides Critically Needed Parkinson's Mental Health Program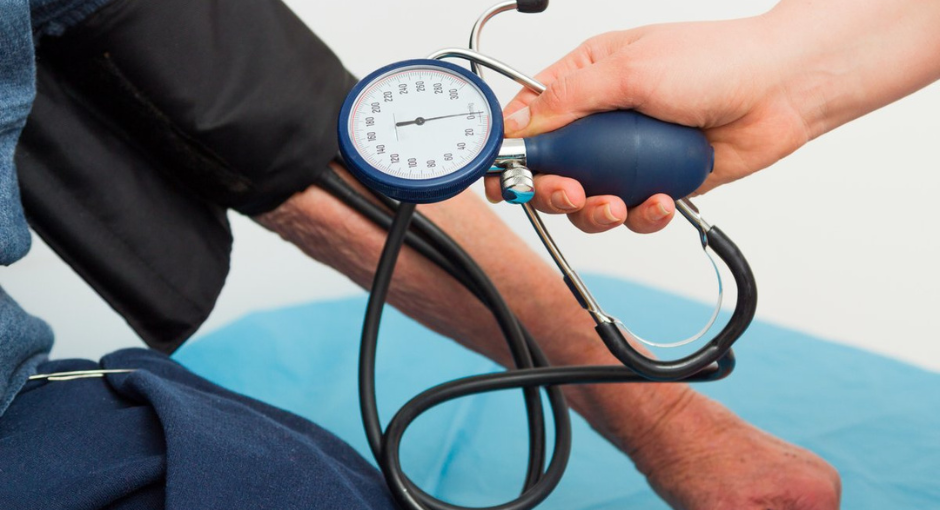 Most people associate Parkinson's disease (PD) with tremors, a motor symptom. However, non-motor symptoms are common and can be more troublesome and disabling than motor symptoms. They can include cognitive changes, mood and sleep disorders, autonomic symptoms or weight loss. Rush University Medical Center, a Parkinson's Foundation Center of Excellence, is not only on the front lines of PD-related cognitive research, but is actively hosting life-changing programs targeting these non-motor, and in particular, cognitive and behavioral symptoms.
Jennifer G. Goldman, MD, MS, is unique in the Parkinson's field. She is a fellowship-trained movement disorder specialist with additional background in behavioral neurology and neuropsychiatry — an uncommon combination that provides her with a unique skillset to treat Parkinson's non-motor symptoms.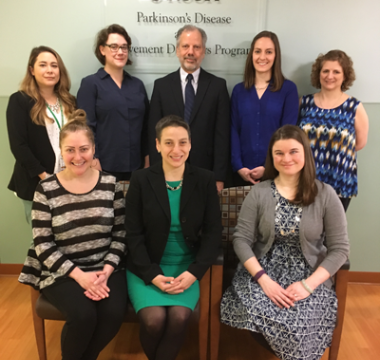 In between seeing patients, Dr. Goldman conducts research studies to better understand what causes a person with PD to experience neuropsychiatric symptoms (such as memory loss or cognitive changes, anxiety, depression, psychosis and hallucinations). She utilizes MRI (magnetic resonance imaging) brain scans and clinical assessments to evaluate cognitive and behavioral effects. More broadly, Dr. Goldman's research tries to find the mechanisms of the brain and biomarkers (measurable substances that attribute to the onset and progression of a disease) that contribute to Parkinson's-related non-motor symptoms.
Research, like Dr. Goldman's, plays a vital role in developing treatments to stop non-motor issues from progressing. "We have very good medicines, therapies and surgical treatments that can help motor symptoms, but we are far behind on being able to treat or stop any of the neuropsychiatric symptoms — particularly cognitive decline and dementia — that take a toll on quality of life for patients and care partners," said Dr. Goldman.
Dr. Goldman and her team set out to do more. Funded through a Parkinson's Foundation Moving Day grant, the center created a dedicated program to address the unmet needs of people with PD experiencing cognitive, behavioral and emotional symptoms of Parkinson's.
"The Integrated Cognitive Behavioral Movement Disorder Program" includes a multidisciplinary and comprehensive clinic and offers an educational series to support people with PD and care partners who need to treat and cope with non-motor symptoms.
Roughly nine million people living with Parkinson's in the world are not being treated by a specialist.  Through funding, the Parkinson's Foundation supports Rush's efforts to host an open clinic to reach as many people as possible who are most likely not receiving expert care.
While addressing cognitive and behavioral issues can be daunting for patient and doctor alike, Dr. Goldman knows that there is still a social stigma attached to mental health. She regularly sees patients who are afraid to be labeled as having a cognitive or behavioral issue in addition to their PD. Terms like dementia and psychosis can be incredibly scary for anyone coping with Parkinson's.
"It is a well-known problem that many doctors do not have enough time during an appointment to truly explain and talk through mental health issues,"

-Dr. Goldman
This is one reason the Rush team welcomes the conversation and helps people advocate for their mental health through their clinic.
A Day at the Integrated Cognitive Behavioral Movement Disorder Clinic
On clinic day, people with any stage of Parkinson's, from anywhere in the country are seen by the center team. Upon arriving they are:
Provided a comprehensive assessment by the center's allied health team, which includes a physical therapist, occupational therapist, speech therapist, nutritionist, neuropsychologist, social worker, nurse, physician assistant and movement disorder specialist.
Together, the team determines a personalized treatment strategy, keeping in mind the patient's symptoms — motor and non-motor.
If the patient lives in another city or state, the team will provide their assessment and treatment recommendation and refer the patient to a clinic and doctor closer to their home for future visits. If a patient is referred to the clinic and can commute for care, they can choose to receive care at Rush moving forward.  
Care doesn't stop with the patient. "One of our program goals is to also spend time with the care partner," Dr. Goldman said. "Most of the time, clinic appointments are not really about the care partner, but we often find that caregivers need to be addressed as well."
To educate and aid even more people the clinic hosted an educational series. Dr. Goldman, the clinic team and invited guest speakers addressed a different neuropsychiatric topic, such as depression and hallucinations, in each of the eight sessions held. Fifty-two attendees attended the first session in July 2017. After the presentation, the session transitions into moderated support groups — one for people with PD and one for caregivers. Each can share stories about the topic addressed and ask the speakers questions. Participants are encouraged to take available resources, such as Parkinson's Foundation books. Future series will address apathy, depression and anxiety and will include an online webinar component with virtual chats to allow people to participate from home.
"We felt there was a great need to have a forum where we could educate the Parkinson's community about the neuropsychiatric symptoms because there is a lot of misinformation, fear and stigma surrounding these issues," said Dr. Goldman.
Between the clinic and its sessions, the center hopes to see even more people with PD advocate for themselves. The dream remains to ultimately prevent Parkinson's non-motor symptoms altogether, but for now, programs like the Rush Cognitive Behavioral clinic exist to make life better for people with Parkinson's, on a physical and emotional level.
The Rush University Medical Center is located in Chicago, IL. Learn more about your nearest Center of Excellence.