Raise Awareness
Join the Parkinson's Revolution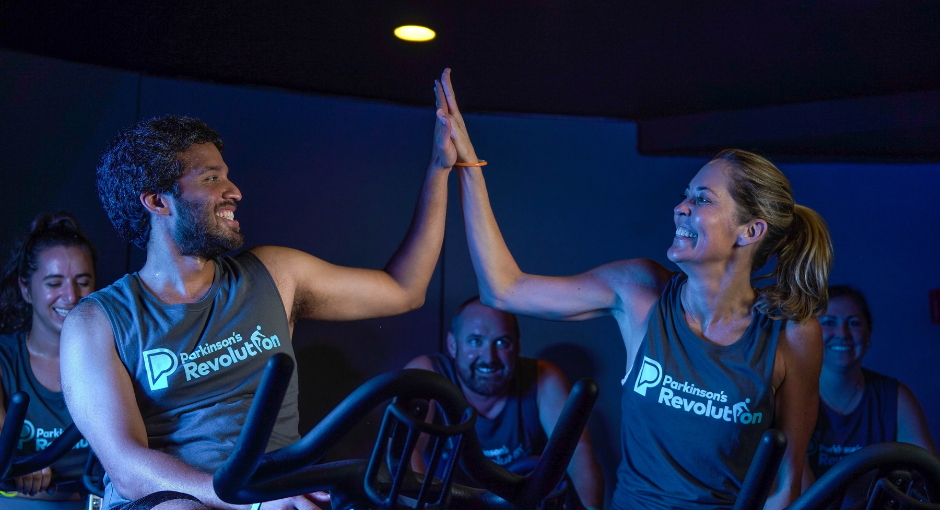 Parkinson's Revolution is an indoor cycling experience that combines passion, determination and community to generate awareness and advance the Parkinson's Foundation mission of making life better for people with Parkinson's disease. Parkinson's Revolution is back for its second year and riders are already pulling out their fitness gear and getting ready to get back in the saddle to raise funds and awareness for the Parkinson's Foundation.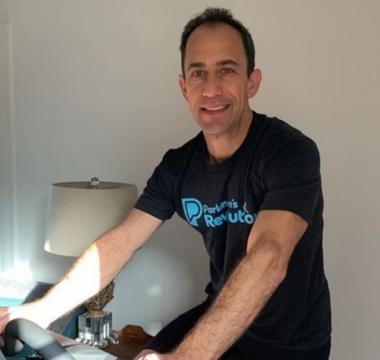 Revolution participant Adam Mizock is excited to be back in the saddle, virtually connecting and training with riders across North America. Adam defends his title this year as the top 2020 Parkinson's Revolution fundraiser, having raised $12,500 in its inaugural year. "People actually appreciate being asked to give to a good cause," he said. "Small gifts really add up and spread good feelings all around." Adam suggests using social media, email and holiday card lists as starting points. "When you ask for donations, remember to tell people why you're doing it. Your story matters."
This year, Parkinson's Revolution will take place in 25 cities around the United States on June 12. To participate, simply find your city, register, start fundraising and join us in-person or virtually on June 12. Riders who prefer to ride virtually from home can choose the city nearest to them or register for the national team - Parkinson's Revolution USA. Riders of all abilities are invited to attend.
"This is a great opportunity, and I wouldn't miss it," said Adam, who uses exercise as medicine to manage his Parkinson's. "The ride brings people together to help fight Parkinson's, but there is more to it. It is important that we keep our eyes on the future, and that we live high quality lives today." To better serve our Parkinson's community, the virtual ride will be available on June 12 with two options – a traditional spin class lead by Fred Smith and a Parkinson's friendly class hosted by Pedaling for Parkinson's instructor and Foundation volunteer, John Tomeny.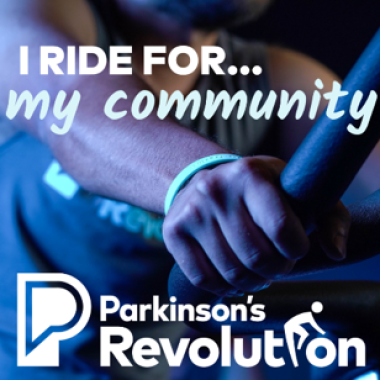 For those unsure if they want to clip in, "Use the ride to incentivize your own exercise plan, meet people, and do something good in the world today," Adam said.
Use our Fundraising Toolkit - full of email templates, social media posts, and even texts - to inspire your community to donate to your ride.
Join the Parkinson's Revolution on June 12. Virtual and contactless in-person events will take place across the nation. Sign up today at ParkinsonsRevolution.org.