Raise Awareness
Meet the People Who Are Moving Us Toward a Cure
Thanks to the passionate people who help us raise funds, we make life better for people with Parkinson's disease (PD), together. The strength and success of our 2021 community fundraisers translated to expansions in programs and resources that will keep the entire PD community connected and empowered in 2022 and beyond.
"Today, 87% of our revenue goes directly to critical research, care and education initiatives. We can only accelerate progress on these fronts thanks to our volunteers and fundraisers," said Kayln Henkel, Parkinson's Foundation Senior Vice President and Chief Development Officer. "The energy and enthusiasm of our Parkinson's Champions, Moving Day participants and Parkinson's Revolution riders brings us hope."
Meet some of our fundraisers and volunteers who inspire us: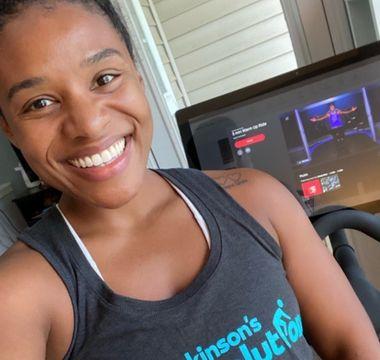 Alexandria Rides for Her Dad
"Living away from my dad I wanted to educate myself... I began using Parkinson.org as a resource, and then saw the opportunity to pair what I love doing — working out  — and getting others educated through Parkinson's Revolution."
---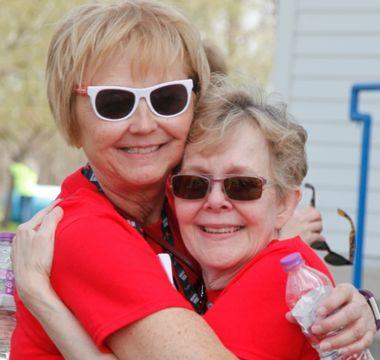 Christine Moves for Herself and the PD Community
"At some point everyone is going to go through this life and have something bad happen to them… My response is trying to raise money to help the people who will develop this disease."
---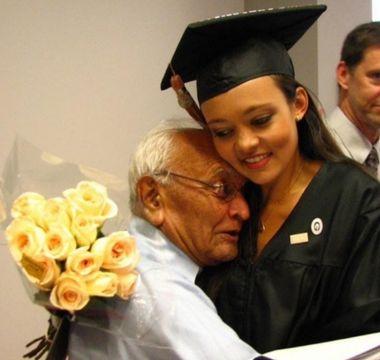 Neelam Volunteers for her Late Grandfather
"Each year, in the morning, after set-up is done and the volunteers are all in place, there is a quiet moment at sunrise. It is then that I always feel the presence of my grandfather."
---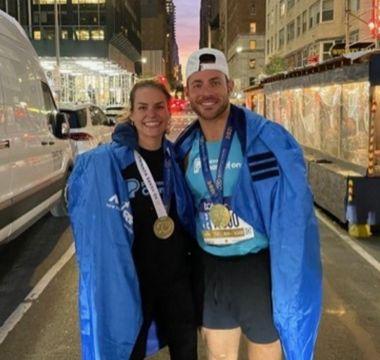 Wendy and Jamie Run for their Mom
"Some of the brightest minds on earth are working around the clock to continue progress on advances towards a cure. This is why running with Parkinson's Champions and continuing to raise awareness is so very important."
---
Read the Newsletter Now
Since 2011, Moving Day events have raised $35 million that directly funds our mission. Through do-it-yourself events, Facebook fundraising and endurance events, Parkinson's Champions have raised nearly $15 million since 2008. In our newest fundraising program, Parkinson's Revolution, riders generated awareness through in-person and virtual cycling events. Together, every volunteer, donor and person who attends these events brings us closer to a cure.