Raise Awareness
Addressing Exercise Standards for Fitness Professionals Working with the Parkinson's Community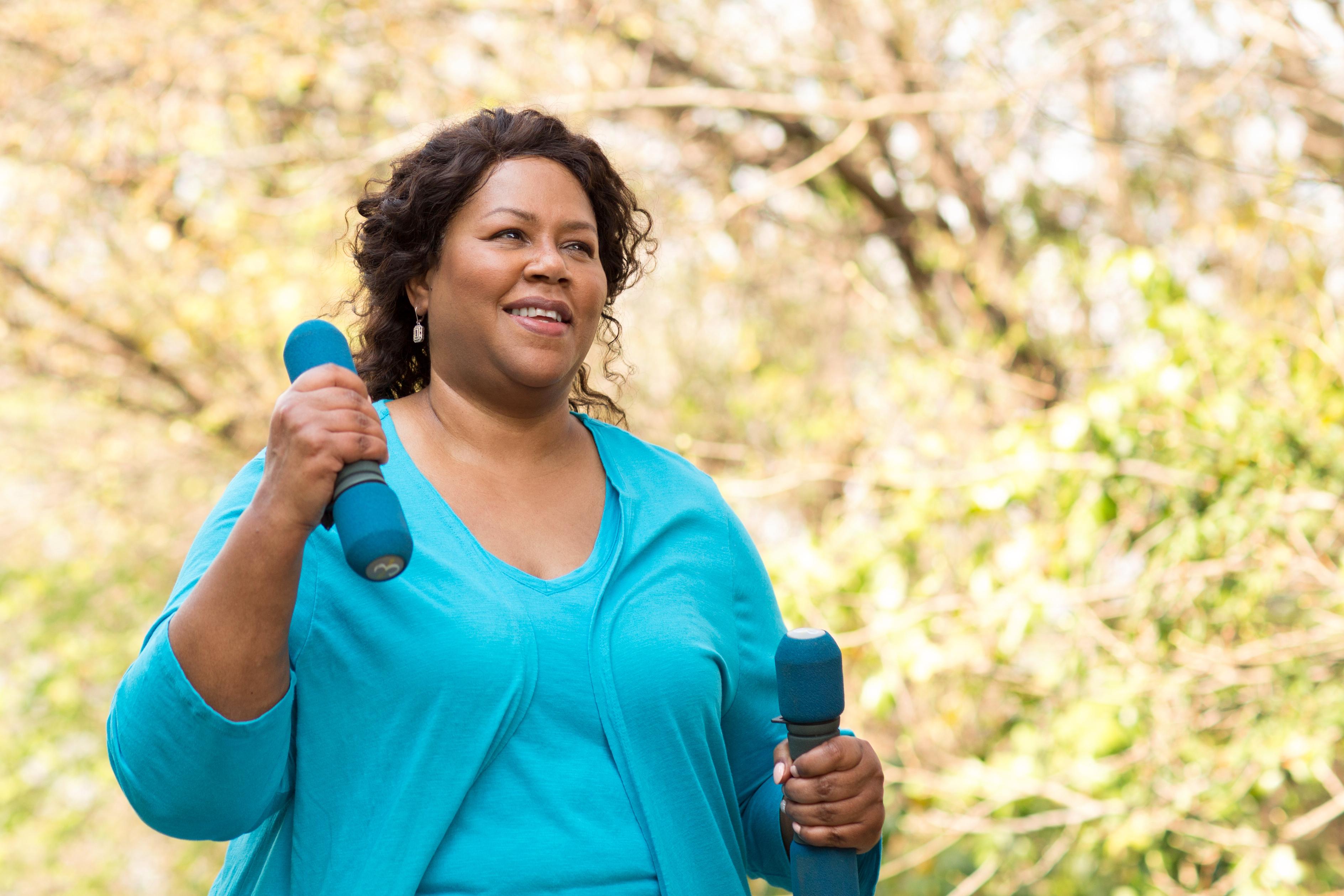 Exercise is increasingly recognized as an important element in the treatment of Parkinson's disease (PD).  With the variety of exercise classes and programs available today, it can be difficult for a person with PD to navigate the exercise class that is right for them.
Safety and efficacy of the exercise program or class depends on the instructor's skill level in teaching the PD population. However, there is no measurement of quality assurance of exercise professionals to ensure they are teaching effective programs for people with PD. While there are several exercise programs that focus on the Parkinson's community, there are currently no nationally recognized competencies for exercise professionals to follow when developing exercise programs.
The Parkinson's Foundation is addressing this issue through convening a meeting of thought leaders in physical activity and education for PD to focus on community-based exercise programs and training standards for the exercise professional. Since these professionals do not currently require licensure in the U.S., the Parkinson's Foundation is committed to creating national competencies for exercise professionals working with the Parkinson's community.
"Research continues to prove how beneficial exercise is for people with Parkinson's across all stages of the disease, which is why it is our duty as the Parkinson's Foundation to ensure those who are engaging in classes are in the safest hands," said Eli Pollard, Parkinson's Foundation Vice President and Chief Training & Education Officer. "By gathering leaders in the physical activity space for this convening, we are getting one step closer to creating and standardizing competencies in physical activity for exercise professionals working with people with PD."
The convening will provide a unique opportunity for thought leaders in the physical activity space, exercise researchers, physical therapists and leading PD community-based exercise programs to better understand the landscape of exercise and PD and create a standard of care for all exercise professionals. This in turn will give our PD community the reassurance and confidence when working with exercise professionals who show competence in their field.
Our goal is to create National Competencies in Physical Activity for Exercise Professionals Working with People with Parkinson's disease. One of the ways the Foundation can ensure people with Parkinson's live better lives is through guaranteeing a safe environment.
Participating organizations working with the Parkinson's Foundation to develop and establish guidelines include the American Council on Exercise (ACE), American College of Sports Medicine (ACRM), Center for Neurorehabilitation Boston University, the Shirley Ryan AbilityLab, Parkinson Wellness Recovery (PWR!), Emory University, InMotion, Brian Grant Foundation, MDT Education Solutions, Rock Steady Boxing, People with Parkinson's Advisory Council (PPAC), OhioHealth Delay the Disease, YMCA of the Pikes Peak Region and the LAB. 
The Exercise Convening will take place in Miami, FL, in March 2020. The Parkinson's Foundation will publish a convening summary this summer.
For more information on PD and exercise visit Parkinson.org/Exercise.